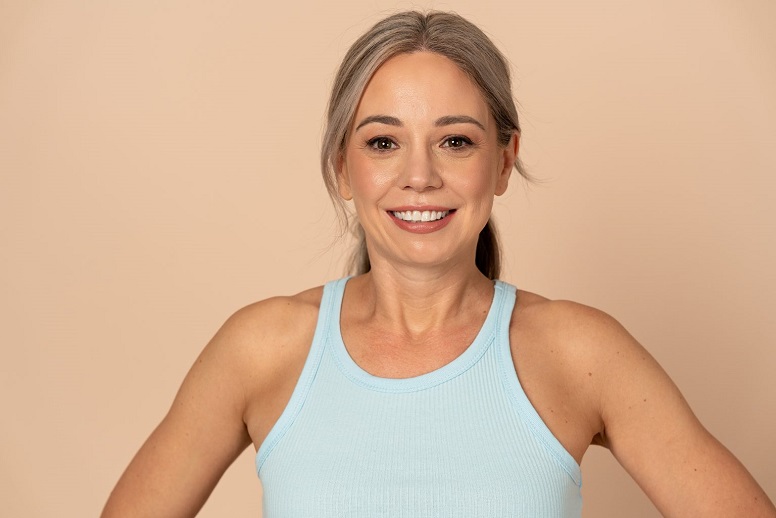 We are so excited to launch our newest treatment at SIlK, Bio Remodelling with Profhilo skincare. This long anticipated injectable treatment targets aging, dry or dull skin and wrinkles or sagging.
What is Bio-Remodelling?
A bio-remodelling treatment is an injectable anti-aging treatment. It is designed to spread like thin honey and contains a high concentration of hyaluronic acid. It is injected beneath your skin to nourish and rejuvenate you from the inside out.
Bio Remodelling has only recently landed on Australian shores after its incredible popularity and success overseas and has been one of the most requested treatments in our clinics. So let's explain how this treatment works and its benefits for your skin.
How does it work?
This treatment is injected in two sessions over four weeks, diffusing through the skin layer, stimulating collagen and elastin production and remodelling ageing and sagging tissue. Bio Remodelling works differently from dermal filler or anti-wrinkle injections as it provides hydration and rejuvenation for improved skin texture rather than adding volume or relaxing the muscles.
When injected, bio-remodelling spreads like honey in the skin and evenly runs across the skin tissues and underlying structures forming a hydrating layer as well as stimulating cell production including collagen and elastin. Expect an improvement in hydration, elasticity and skin laxity.
The benefits
Bio-remodelling treatment is an injectable anti-ageing treatment that remodels the very core of your skin tissue. There are some benefits:
Hydration
This revolutionary treatment helps boost naturally occurring hydration in the skin to boost moisture and plumpness. As we age, our levels of HA decrease and our skin can become dry, dull and sagging. Bio Remodelling helps hydration reach deeper into the skin to stimulate collagen.
Tone and Texture
Bio remodelling works to treat irregular skin tone and texture making the skin feel refreshed to the touch. Think of it like an injectable moisturiser to treat the appearance of fine lines, wrinkles and skin tone.
Firmness and Elasticity
One of the many benefits of bio remodelling is the increased firmness and elasticity of your skin. Expect a visible improvement of fine lines and reduced sagging in the skin. Hello, glowing and radiant skin!
Unlike anti-wrinkle injectables, bio remodelling results can initially be seen as little as three to five days after your appointment with the best results visible around four weeks after the second treatment! After eight weeks your skin will also appear more hydrated, healthy and youthful. Results vary but can last between six and nine months and help improve skin texture overall.
Does this treatment sound like something you're interested in? Join the thousands of people rejuvenating their skin with bio remodelling and schedule a consult today.