'Wellness' products a healthy, wealthy and wise investment – The Australian feature
by Shawn Edge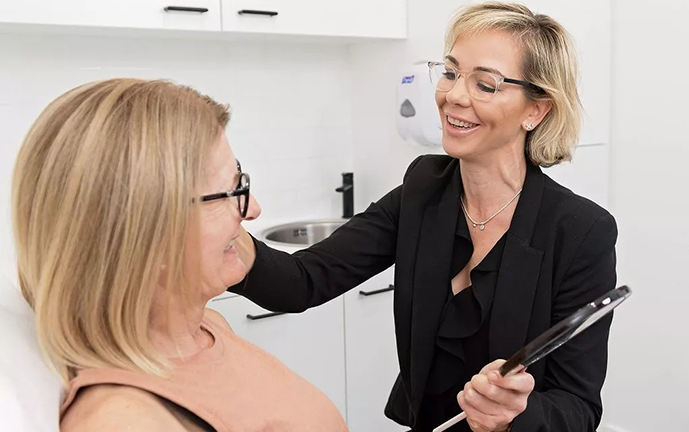 We're delighted to post a strong maiden H1 result after listing on the ASX in December. The first half of this financial year has been a busy and highly successful period for all of us here at SILK, and I am very proud of our first results. All of SILK's service categories performed in line or above expectations and the Company is well positioned for a strong second half. 
Here are the key numbers from the half:

We also announced an upgrade to our Prospectus FY forecasts, reflecting continued positive momentum in January and a strong outlook for the remainder of FY21. 
Our clinic network has expanded to 56 clinics, and we have plans for at least a further 4 clinic openings in H2 FY21. SILK continues to work towards its network plan for approximately 150 clinics and plans to expand into the ACT with its first clinic in the territory due to open in March 2021.
Strong performance across all categories
Inject benefited from increased investment in training and marketing, with growth in sales driven by both repeat and new customers; growth was also supported by favourable consumer trends as younger demographics increasingly see cosmetic injectables as a part of their regular anti-ageing and beauty routine 

Laser Hair Removal experienced continued strong demand for prepaid package sales; customers increasingly buying packages and gift vouchers online

Skin benefited from customers opting for higher-value treatments

Body continues to be a key strategic growth category; significant investment in devices and the addition of a dedicated Category Head to lead education and drive continued growth

High margin own-brand skincare products continued to sell strongly with ongoing internal training and broadening the range starting to deliver results
Successful IPO raises $83.5 million to support expansion and growth objectives
SILK's shares commenced trading on ASX on 15 December 2020, following a successful IPO in which the Company raised $83.5 million at an offer price of $3.45 per share, with a primary raise of $20.0 million. SILK aims to use a portion of the IPO proceeds to execute its growth strategy through:
Organic growth within existing clinics

Expansion of the network

Clinic acquisitions where compelling opportunities present themselves.
The Company will also continue to invest in business intelligence and dashboard tools that have been a key driver of strong clinic performance.
As of 31 December 2020, SILK had net cash of $25.7 million. 
SILK's expanding network plan
SILK opened five new clinics during H1 FY21, bringing the total number of clinics in its network to 56. SILK currently has clinics across all Australian states and territories except Victoria and the Australian Capital Territory (ACT).  SILK's newer clinics are experiencing rapid growth, whilst mature clinics are also benefiting from the Company's increased focus on marketing and in-clinic training to drive new customer acquisitions and cross-selling opportunities.
SILK is on track to have in excess of 60 clinics by 30 June 2021 as the Company continues to work towards its network plan for approximately 150 clinics (including franchised clinics). SILK plans to expand into the ACT with its first clinic in the territory due to open in March 2021.
Want to know more about SILK's H1 results? Our ASX Market Release and investor presentation can be found here. 
The results were covered by The Australian, The AFR, Motley Fool and Stockhead. 
Wilsons has released updated coverage after the H1 results. You can read the report here. 
Please note: Any opinions, estimates, or forecasts regarding SILK's performance made by analysts are theirs alone and do not represent opinion, forecasts or predictions of SILK or its management. SILK does not by its reference below or distribution imply its endorsement of, or concurrence with such information, conclusions or recommendations.