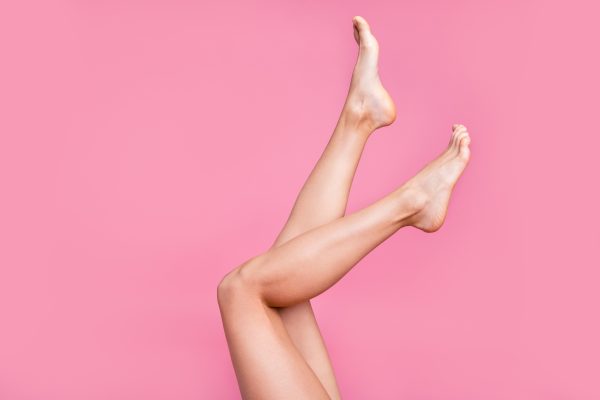 Last year, I decided to commit to laser hair removal and I haven't looked back since! I was initially nervous about the treatment and it wasn't until my best friend had hers done, and was loving her results, that I took the plunge. After far too many cuts, rushed shaves and last minute wax appointments, I decided to ring my nearest SILK Laser Clinics and see what all the fuss was about. In my head, laser hair removal was expensive so I was surprised to see how affordable it was when I actually went to make my purchase.
Just before my first appointment I did all the treatment prep advised, avoiding the sun, scrubbing off my fake tan, shaving and wearing loose clothing to my appointment. On arrival I was greeted by my laser technician who had me fill out a basic health form and took me into the treatment room. Despite my nerves, I actually felt really comfortable and I was so deep in conversation I forgot my pants were off in front of a complete stranger!
Bracing myself for the pain I had imagined a laser would feel like, I was pleasantly surprised when I felt nothing at all. The technician was extremely careful to avoid my ankle tattoo and made me feel at ease the whole session. The fan blowing from the laser was cooling and the treatment was over in no time.
After purchasing my after care products, avoiding any exercise or activity (not a problem for me at all!) and using my laser aid and exfoliating scrub, I noticed my hair falling out two weeks post treatment. As someone that shaved every day, I couldn't believe how slowly my hair was growing back. Six weeks later I was at my next appointment excited to continue with my journey.
Now, one year on – I am reaping in the benefits. A last minute beach day or invite over to someone's pool is made easy knowing that I am hair free and carefree all summer long! My legs feel silky smooth and I am so happy with my results. I couldn't imagine going back to shaving every day ever again. The only maintenance I need is a six monthly treatment which, I'm told, may get extended even more as I get further along my hair removal process. My only regret is that I didn't start sooner!
It's 2023, and if you haven't already started on your hair free journey, now is your time! The days when you had to do a double check or remember whether you've shaved your legs or not in the morning are long gone. Not only is laser hair removal a convenient hair removal solution it is also cost effective and pain free! Book in for your free consult at SILK Laser Clinics today.