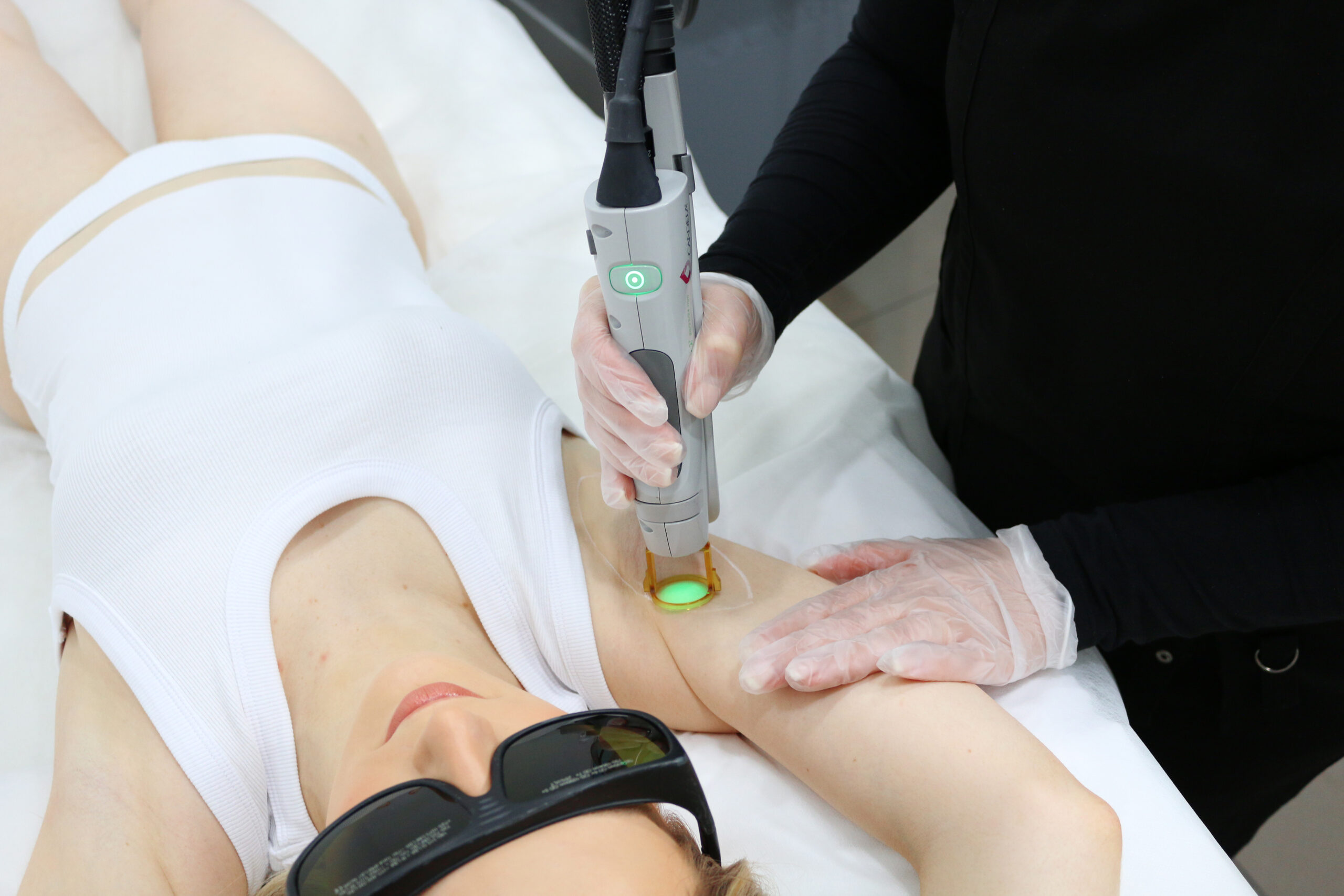 Safe and affordable permanent hair reduction
With the expertise of our qualified technicians, our Medical Grade Candela GentleLASE and GentleYAG series, and Cutera Lasers – your silky smooth skin awaits.
Getting to know you means diving into your skin concerns with a complimentary consultation. Catering for any skin type or gender; it's everyday convenience, your way.
Laser Hair Removal Benefits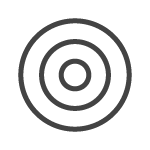 Safe + Precise
Our clinics use medical grade Candela GentleLASE PRO, YAG and GMAX lasers, the world's most effective lasers for hair removal. Our experienced SILK techninicans are highly trained to perform laser hair removal treatments safely and comprehensively.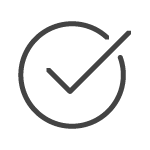 Proven effective
Laser hair damages your hair follicles. The follicles are located just below the skin. They're responsible for producing new strands of hair. When the follicles are destroyed, the hair production is disabled.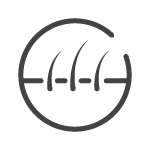 Say goodbye to ingrowns
As Laser hair removal destroys the follicle it reduces ingrown hairs and helps prevent irritation. This is because laser hair removal goes straight to the source of the problem; the root or hair follicle.
Cost effective
You save money in the long run! When you have laser hair removal treatments, you eliminate the need for endless amounts of razors, shaving cream and waxing appointments. The frequency of your laser hair removal treatments decreases after your initial round of appointments. Laser hair removal is financially smarter, takes less time and will give you longer lasting results, overall.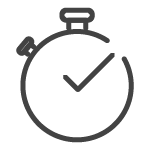 Get your time back
Let's be honest, waxing and shaving takes up a decent amount of time during the week – enjoy having one less thing to worry about. Laser hair removal gives you the time back you'd spend shaving or at your waxing appointment. No hairy patches or spots, just silky smooth for days, months and years.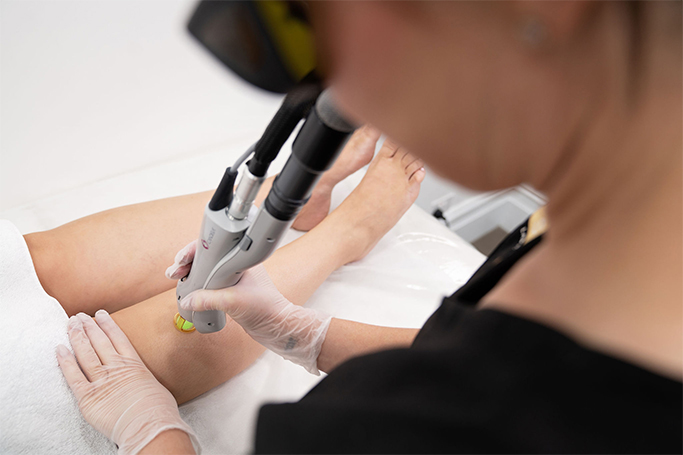 How it works
We make hair removal look easy, but how does it all go down?
Laser Hair Removal targets darker pigments of your hair follicles, causing the hair to fall out – with each treatment, the follicle itself becomes more impaired. After a number of laser hair treatments, the follicle is unable to grow more hair. 
No hair, no razor, no worries.
Laser hair removal versus at-home hair removal devices
Benefits of Medical Grade Laser Hair Removal:
Using tried and tested Candela Laser (GentleYAG and GentleLASE Pro)
Emits a single, precise wavelength to target follicle
Optimised for maximum follicle absorption
Results are achieved faster = fewer treatments
Fully trained and qualified Laser and Skin technicians
Experts identifying hair thickness and darkness for optimal results
Credentials, experience and safety are priority
Recommendations for pre and post laser care
Test patches can be recommended to tailored results
As the laser is attracted to dark pigmented hair follicles, this means best results are achieved on non-tanned skin. The laser identifies a more accurate wavelength with contrast between skin and hair, meaning results may not be as effective on blonde or grey hairs.
Risk of at-home Hair Removal Device or IPL (Intense Pulse Light):

Broad spectrum of high-intensity light with multiple wavelengths (not precise)
High risk due to unsupervised frequency
Risk of patches, not monitored by a professional
Mass produced and manufactured overseas, possible low safety standards
Takes more sessions to achieve results
Potential safety risks, not tailored to your skin
Book your FREE laser hair removal consultation today – it's time for that silky smooth skin!
An important part of your laser routine is the pre-care! 
Remember to

shave

the area within 24 hours prior to your appointment (no waxing, tweezing, epilating or bleaching at least 4 weeks beforehand, we need to find the hair)

Do not expose the area to sun 2-4 weeks prior and avoid sunburn 4-6 weeks prior

Fake tan is a no; remove tan from the area as well as makeup, lotion, deodorant, and creams (we have wipes for you in case)
Getting the most out of your laser treatment means looking after yourself post-treatment.
Don't expose your body to sweat or bacteria for 48 hours after treatment; that means no exercise, hot showers, pools, spas or saunas

Wear loose fitting clothing after treatment to ensure no heat is trapped

Stay sun safe – avoid direct sun, and use SPF 50+ for 2 weeks after treatment (our SILK Matte Sunscreen SPF 50 does an amazing job)
---
Select a body area you want to treat
Loading…
PRE-PAY 1+

PRE-PAY 1+

PRE-PAY 1+
PRE-PAY 1+

PRE-PAY 1+

PRE-PAY 1+
PRE-PAY 1+

PRE-PAY 1+

PRE-PAY 1+
PRE-PAY 1+

PRE-PAY 1+

PRE-PAY 1+
PRE-PAY 1+

PRE-PAY 1+

PRE-PAY 1+
Add-ons
You have saved $0.00 so far
Got Questions?
We got answers
At SILK, we are proud to stand behind our services, and we believe all our clients deserve the best possible results. In most cases, eight to ten treatments are all that is required to achieve the desired result, but if further Laser Hair Removal treatments are required after the completion of ten treatments, we promise to provide additional Laser Hair Removal treatments to you at 40% off for the rest of your lifetime!*
*40% off applies to the standard RRP per-treatment price in the original area of treatment only
Laser hair removal achieves the best results for people with fairer skin and darker hair, however our laser technology and laser preparation products allow us to treat a variety of skin and hair types. Laser hair removal is not suited to blonde, red, grey or white hair. Your technician will be able to assess your hair during a free consultation.
We ensure our clients' total satisfaction by using the medical-grade Candela GentleLASE  PRO, YAG and GMAX lasers, the world's most effective lasers for hair removal. Treatments are quick, comfortable and effective.
The Candela GentleLASE PRO, GMAX and YAG lasers at SILK Laser Clinics is a Medical Grade 4 Alexandrite laser that produces a near infra light to target the pigment in the hair follicle, without damaging the surrounding skin tissue. This light then generates heat within the hair follicle to sever the connection between the follicle and its blood supply destroying hair in the active growth stage only.
No lasers can claim to have achieved 100% permanent hair removal. However, FDA/TGA Approved Medical Grade 4 Lasers can, in most cases, achieve permanent hair "reduction" with approximately a 70% – 90% reduction in hair growth.
These results are dependent on the individual and can be influenced by such things as skin type, hair colour, and hormones. Permanent hair reduction may not be achieved by all clients, the vast majority of these clients are females with fine facial hair or clients experiencing varying levels of hormonal activity such as puberty, pregnancy or menopause.
At SILK, we offer two cooling options for our clients which are designed to keep the surface of the skin cool so that maximum energy from the laser can reach its target matter. A very happy consequence of these cooling systems is that our clients find it dramatically improves their level of comfort throughout treatments, making it almost painless.
These two cooling options include the Zimmer Cryo System which delivers a constant stream of cold air throughout the treatment and can also be used to pre-cool sensitive areas. Along with Candela's patented Dynamic Cooling Device which gives the skin a short spray of cryogen milliseconds before the laser pulse.
Many clients have likened the treatment to the feeling of having an elastic band flicked against the skin. Please note that all clients' pain thresholds differ substantially though and if the pain is an issue, topical anaesthetic can be applied prior to treatment.
The number of treatments can vary, dependant on the individual and can be influenced by skin type, hair colour, medications, and hormones.
Generally, a course of  8 – 10 treatments is required to achieve the most significant hair reduction results. Your technician will make a recommendation of the number of treatments you require as part of your complimentary consultation and treatment planning session.
As hair growth is cyclical, it is recommended that a treatment is completed every 4 – 6 weeks for facial areas and every 6 – 10 weeks for body areas, until the entire course is completed. However, your technician will monitor your progress and adjust your treatment plan, if required.
We recommend clients adhere to their treatment plan, as clients who miss an appointment or leave a long period of time between treatments will not achieve optimum results.
At SILK Laser Clinics, we recommend Laser Hair Removal treatments for clients over 18 years old. This is because hair growth has not fully developed due to changing hormonal levels. If you are under 18 years old, please speak with your parent or guardian about laser hair treatments prior to contacting SILK Laser Clinics as they will be required to attend your consultation and sign a consent form.
The laser specifically targets the pigment within the hair follicle. Consequently, it is important not to affect the skin's pigmentation before or after your laser treatments. Sun exposure can increase the risk of adverse reaction including burning, blistering and post inflammatory hyper or hypo pigmentation in some cases these reactions can be permanent and prevent you from achieving your ideal results.
Please avoid sun exposure or solariums 2 – 4 weeks prior to your first treatment and continue to avoid exposure to the treatment area throughout your entire treatment plan. Be sure to also apply sunscreen hourly if you are exposed to direct sunlight.
It is also recommended not to use any form of artificial tanning products prior to your treatment, this includes fake tan sprays or lotions and bronzing powders or creams. As these products alter your natural skin colour, they must be completely removed from the treatment area prior to your appointment, otherwise your technician may advise you to postpone your treatment.
Some medications may have blood thinning or photo-sensitising properties which can increase the risk of an adverse reaction, so it is important to bring along a comprehensive list of any medications or supplements you are taking to discuss with your technician prior to treatment.
Clients with hormonal imbalances or Polycystic Ovarian Syndrome (PCOS) are recommended to consult an Endocrinologist for evaluation and possible medical treatment. These clients tend to have excess hair growth secondary to their medical condition and may find that they require both medical treatment as well as ongoing laser treatment, in order to achieve optimum results.
Before your appointment, please ensure that:
No waxing, tweezing, creams, epilating or bleaching to the area for 4 weeks prior.
No fake tan to the area at time of treatment.
No sun exposure to the area for 2 – 4 weeks prior.
No sunburn to the area for 4 – 6 weeks prior.
No Microdermabrasion to the area for 1 week prior.
No Dermal Peels to the area for 1 week prior.
No Microneedling to the area for 2 weeks prior.
No Laser Hair Removal to the area for 4 weeks prior.
For body areas, please shave the area 12 – 24 hours prior to your appointment. For your first appointment, please leave a small patch, for the technician to assess.
For facial areas, please do not shave prior to your appointment.
Redness and swelling of the skin is common and can last up to 48 hours after your treatment. To ensure the skin is protected, it is important that only SILK Skincare is used on the treatment area.
SILK Soothing Gel, must be applied for a minimum of 3 days after your treatment, morning and night, in place of any other moisturiser.
SILK Skin Cleanser, must be used to cleanse the treatment area for a minimum of 3 days after your treatment.
SILK Face & Body Scrub, must be used 2 times each week starting a week after your treatment.
SPF must be applied to all treatment areas (we recommend our SILK Matte Sunscreen SPF 50+) and sun exposure must be avoided at all times.
It is recommended that only mineral makeup is applied to the skin for the first 3 days after laser treatment.
Avoid excessive physical activity, hot showers, pools, spas and saunas for up to 48 hours post treatment.
When treating underarms, deodorant must not be applied for 12 hours post treatment.

Find Your Nearest Clinic
At SILK Laser Clinics, we provide FREE consultations for all our services in our state of the art clinics.
Get the latest
Subscribe to the SILK INSIDER
Get the latest
Subscribe to the SILK INSIDER