Dotty first started in the beauty industry in 2008 as a nail and waxing technician and soon after, she decided to move into cosmetic tattooing. With the experience that she had accumulated from the three roles, Dotty set out to start her own business in Townsville called "Colour Me Gorgeous," where she offered all three services to her customers.
Fast forward ten years, she has grown her career, but pivoting to the AU$4 billion dollar cosmetic injectables industry.
In mid-2015, after her military husband had been posted to Darwin, Dotty applied for a laser and dermal technician position at SILK Casuarina Square and by January 2016, she had begun her new role as a technician, and later, a clinic manager, at the rapidly growing location.
After two years, the owners of the Darwin clinics where Dotty worked, encouraged her to take a leap of faith and become a franchise owner herself.
And with that, Dotty gave SILK head office a call and together, they went to prospect the market, landeding on a location on the Sunshine Coast in Queensland.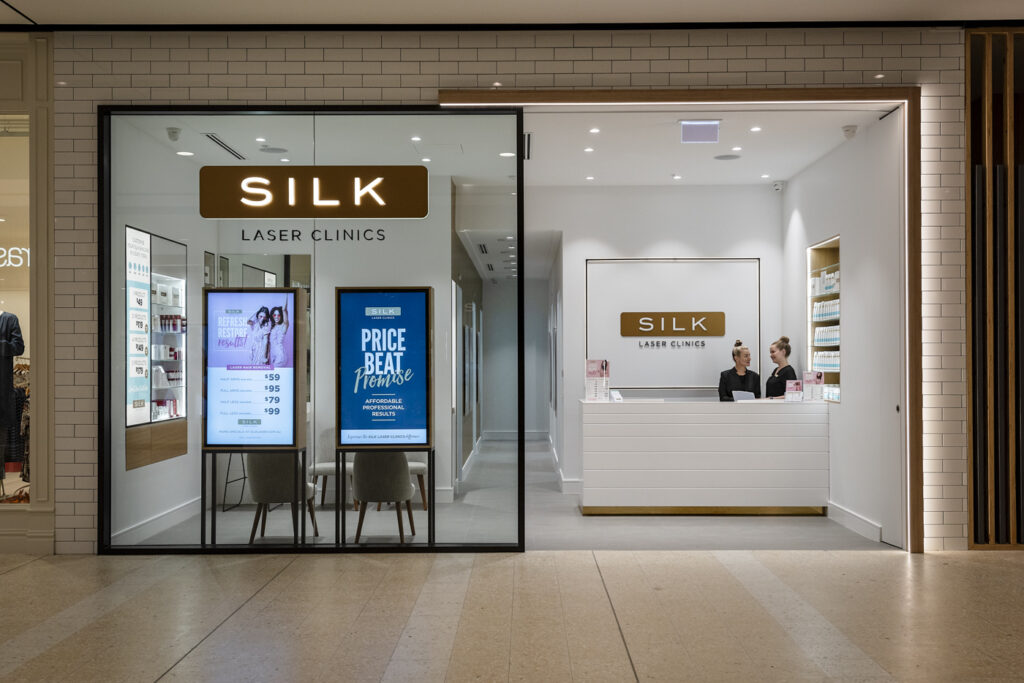 Recalling the early days, Dotty candidly explained the difficulty of just starting out. "It wasn't smooth, I didn't think we were going to make it at one point," she admits. "We opened up in a brand new wing of Sunshine Plaza and I said to SILK head office, 'I think we've made a mistake'. Most days I could walk out the front and it was so quiet." she added. "There was just no one coming down to that area of the shopping centre. It was a section of 40 shops that were really struggling for the first few months when the new wing opened."
On top of the new location difficulty, Dotty had to contend with a highly competitive market with several established players in her region. "In August of 2019, I remember saying to myself: if I don't turn this around in the next six weeks, I won't be here."
Despite the setbacks, Dotty kept going. "Six weeks, seven days a week, we dug in and we turned it around. We started to see dollars and people coming in the door and it's just kept growing from there," she said.
Although the clinic continues to grow, Dotty is adamant that she won't be far away from what her and her team have built. "I will always be around my clinic," she laughs. "I'm not stepping out of there, that's my baby."
Looking at the growth of SILK since Dotty started, when she was still one of the only franchisees in the country, she labels the company's growth over the last five years as 'amazing'. "I think it was only 10 clinics when I first started with them, we then had 60 and now we have taken on the Australian Skin Clinics and so now we have about 120."
"The SILK brand is really important to me. It is an Australian brand that, to me, offers the best service, the best tech, the best training and the support network is just amazing."
Citing the support of the SILK head office and network of franchisees across the country, Dotty also offers some advice for anyone looking to start a SILK franchise, "Make sure you are talking to us – we all support each other to win. We are a family at SILK, you're not just a number."