Nina Rolleston has never followed a plan. For the most part, Rolleston lived open to possibilities, going where the wind took her, learning on the job as she went and using her adaptability and optimism to conquer life's challenges.
"I'm pretty much a sponge, you put me in a situation and I kind of just absorb everything," the 34-year-old explained. This positive attitude been the core foundation on which Nina has built her successful career.
Nina spent half her life in dentistry where she worked in various positions, poached by a world-renowned dental clinic in the later years, an opportunity that moved her from Darwin to Brisbane in 2010.
Fast forward a decade though and Nina now owns her own SILK franchise clinic in Brookeside QLD with two other business partners. How did she do it?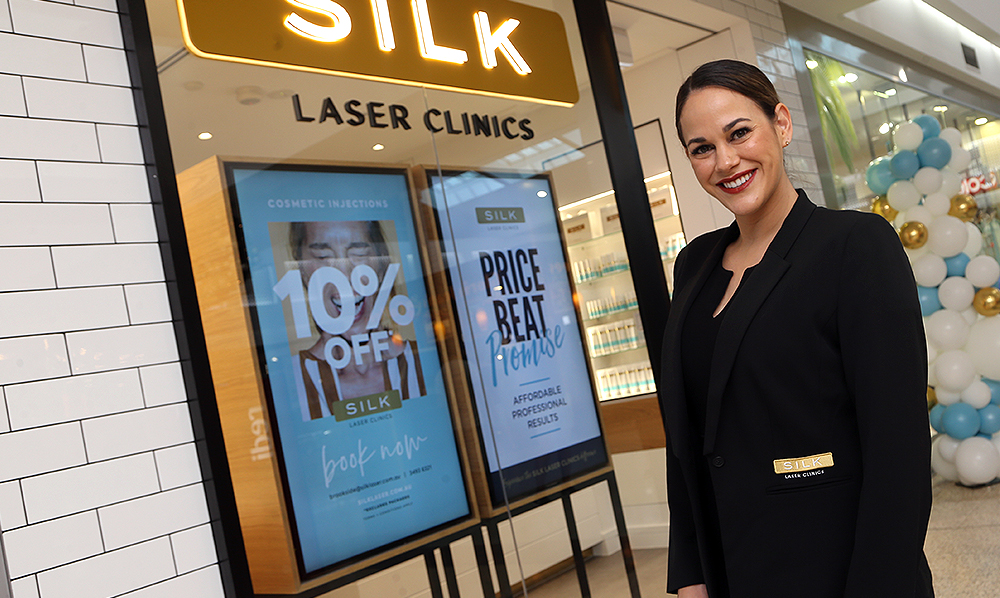 When asked about whether she's ever had a first-hand sneak peek into the beauty industry to understand what it was like before taking the plunge, Nina explains that she didn't. Despite this, her can-do attitude, drive and commitment to ensuring the success of the clinic, meant it didn't matter.
Nina explains that she has since taken the time to educate herself about the industry surrounding herself with industry leaders to develop her skills and knowledge.
"They've taught me everything I know about the products, ingredients, skin treatments, literally everything," Nina proudly explains. "I'm someone who loves change, and I actually really thrive in that environment, so for me, I loved it and I'm more than happy to put my hand up and say to someone: great question, I actually don't know the answer but let me check with one of my senior therapists and I'll get back to you."
After being offered the opportunity to buy into a SILK franchise clinic in Brisbane with her best friend, Kasi and Kasi's husband, Mick, Nina, excited by the opportunity, took the plunge.
"Mick has always been the third wheel of mine and Kasi's friendship," Nina laughs. "We have been best friends for 17 years. Mick came into the picture 10 years ago."
When describing the relationship between her and her business partners, Rolleston explains, "We have a very respectful business relationship. They understand that I'm on ground zero and dealing with the day-to-day running of the business. I also have the support of that sounding board, second opinion and someone to bounce ideas off."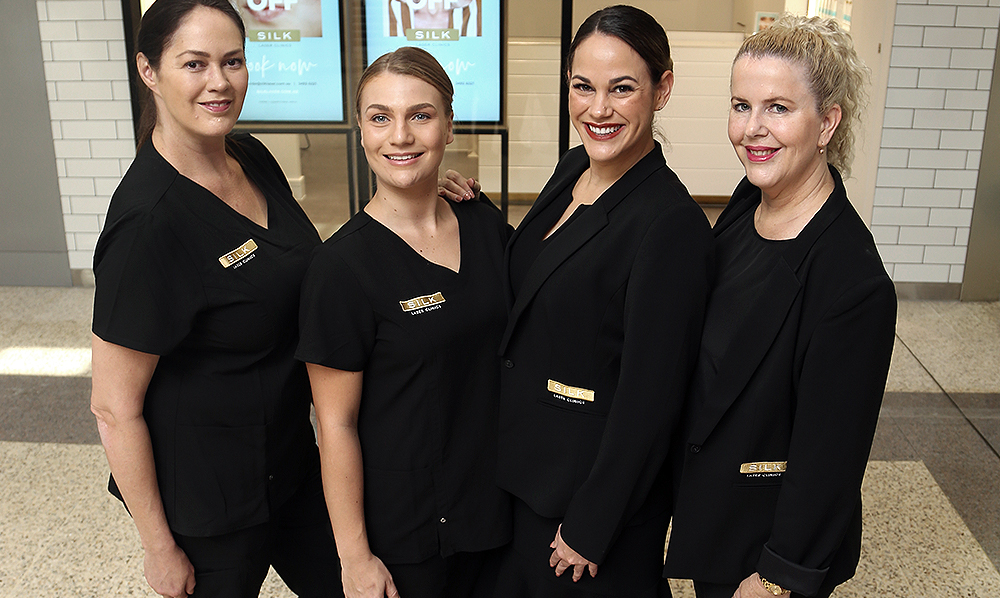 However, like other entrepreneurs, Rolleston's journey came with its own set of ups and downs, and this was definitely the case after the pandemic swept across the world with the clinic going into lockdown only a couple of months after their debut, mid 2020.
"I can't even explain what the feeling was, it was like a sudden breakup topped with betrayal.  You feel like you owe your staff so much as you're the reason they're able to put a roof over their head, or feed their children, then all of the sudden they don't have jobs and I can't help them. So if it wasn't for things like jobkeeper, government subsidies and rebates, we probably wouldn't have survived."
At the time of writing, Queensland had since experienced four lockdowns.
Referencing the lipstick effect, a study that showed in times of hardship, women would prioritise personal indulgences that make them feel good.
"Suddenly skin and injectables went through the absolute roof after the lockdowns, we grew with staff and thus far, have continued to grow."
Each rebound post-lockdown was also further bolstered and supported by the clinics' local communities. The support of the team she works with, which she labels as an "army of women," the community that are determined to help support local businesses and the SILK head office all has been key to guiding her and her partners to where they are now. Nina now has nine staff, more than double the amount when the clinic first opened.
"Completing my training in Adelaide, I remember someone saying "once your staff come to SILK they will never go anywhere else.'"
And, after the turbulence of COVID, Nina finally understood what they meant.