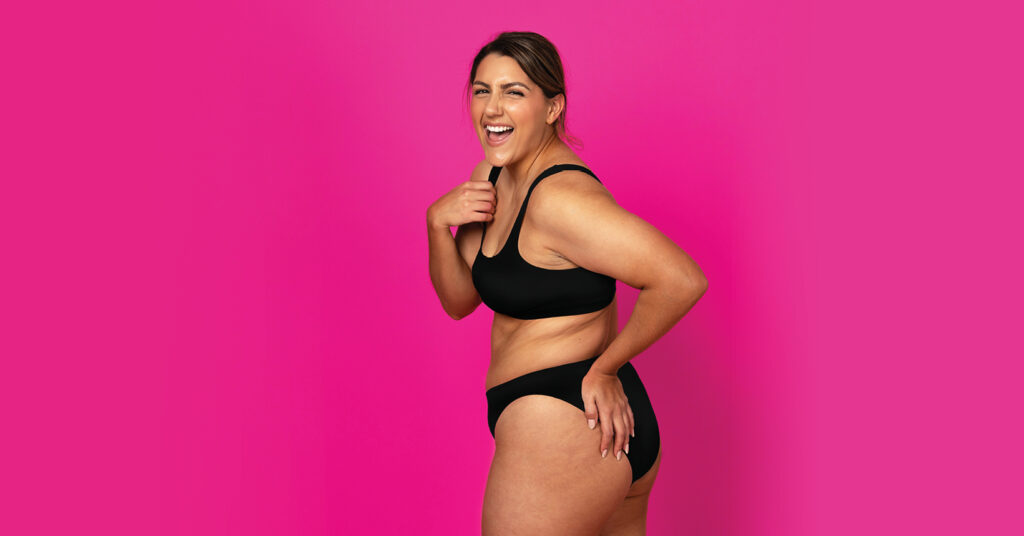 Curious about the body sculpting movement, but don't know where to start? We've got you!
At SILK, we are the body experts, here to help you reach your body goals with world class treatments, EMSCULPT and CoolSculpting. We have performed over 34,000 body sculpting treatments in our clinics across Australia. With our experience, education, and industry knowledge, we take pride in delivering a safe and professional service that delivers effective results with little to no downtime.
EMSCULPT and CoolSculpting are non-invasive treatments that utilise advanced science and technology. Whilst both sculpting treatments work to target areas of the body to enhance contour, shape or tone, the devices, technology, and treatments are very different. In many ways, both devices complement a treatment plan when used in combination.
Let's take you through what EMSCULPT and CoolSculpting really do, so you've got all the details..
EMSCULPT uses HIFEM (high-intensity focused electromagnetic energy) technology to build muscle and burn fat. EMSCULPT treats muscle areas including the abdominal muscles, glutes, arms (biceps and triceps), and calves, by enlarging current muscles, as well as growing new muscle fibres. Super important benefits include developing strong core muscles, improving posture, reducing abdominal muscle separation and increasing your fat metabolism – not to mention, toning!
CoolSculpting works on the science of cryolipolysis. It uses innovative technology to contour your body by freezing away unwanted fat with no surgery or downtime. Once the fat is gone, it's gone for good! CoolSculpting treats areas of stubborn fat including the stomach, love handles, double chin, inner and outer thighs, bingo wings, back, buttocks, bra fat and man boobs.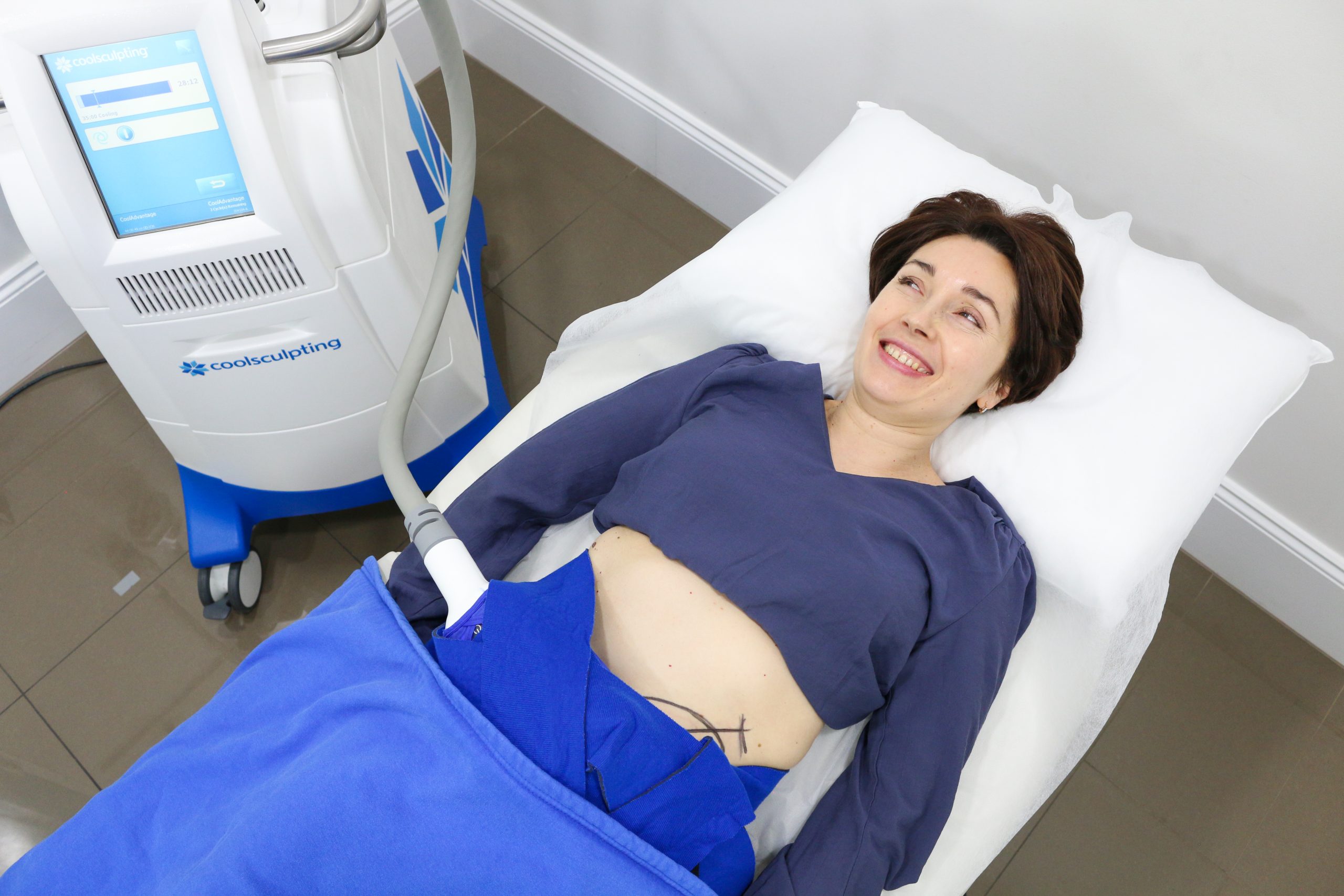 Let's start with the consultation..
The first step of your body sculpting journey starts with a complimentary consultation in clinic with a SILK Certified Body Expert. We take the time to understand your body goals to help you with tailoring the best treatment plan to suit your needs based on all our experience.
The consultation is the best opportunity for our Certified Body Experts to answer any of your questions, align the treatment plan to meet your expectations, and to ensure you feel comfortable before you proceed to the treatment.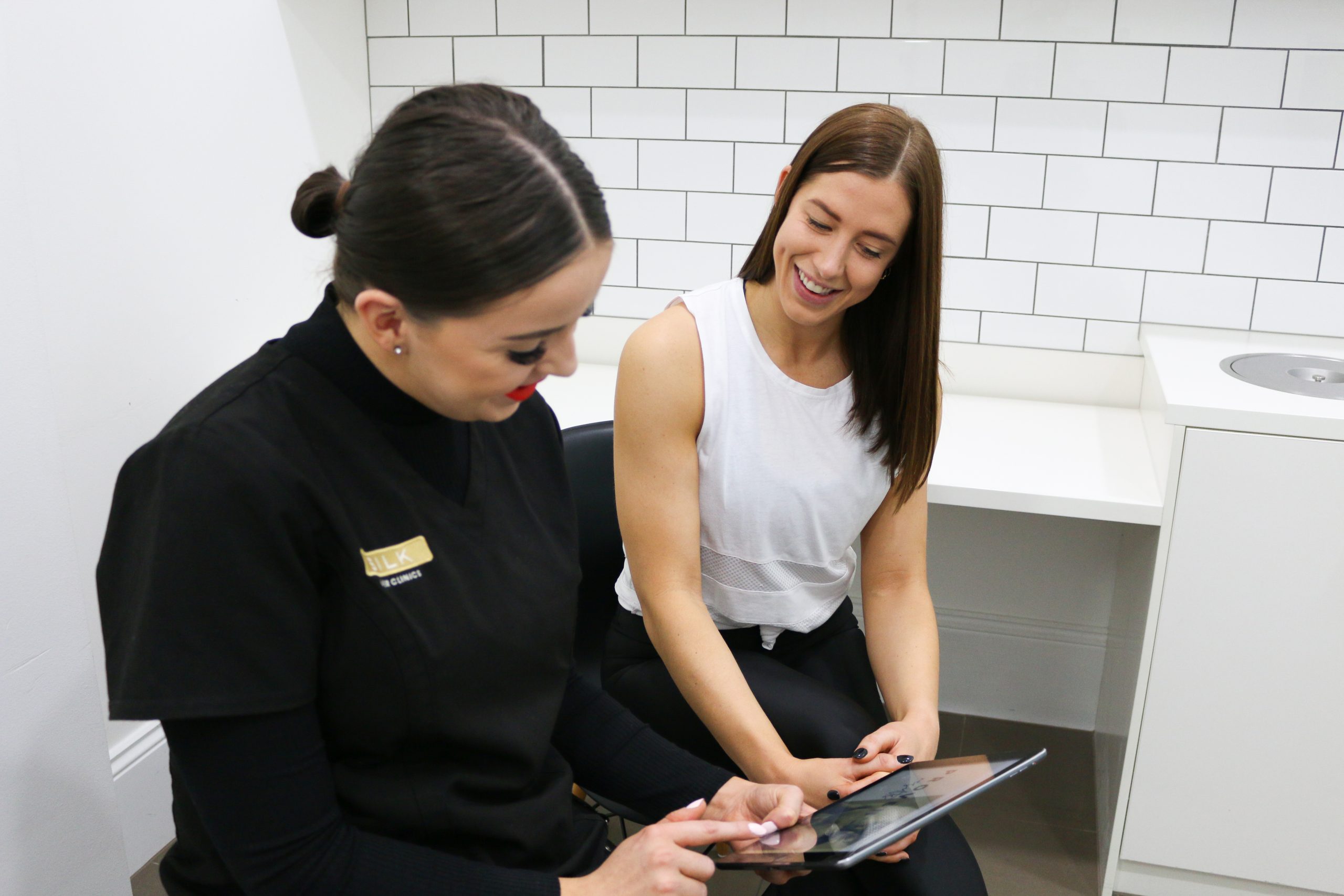 Ready for your treatment? This is what you can expect..
Since they're non-surgical and easy to tolerate, you can easily complete your EMSCULPT or CoolSculpting sessions without impacting your daily schedule.
EMSCULPT packs involve four 30-minute sessions per treatment area. We need you to commit to the four treatments over two consecutive weeks. The EMSCULPT device delivers strong and intense contractions – but don't think painful, think next level workout!
EMSCULPT results vary according to where you started, with many clients noticing results, and more importantly feeling results around four weeks after the fourth treatment.
CoolSculpting is a customised procedure, and treatment times vary depending on the area you want treated. Your Certified Body Expert will be able to determine how many treatment sessions are required in your consultation. CoolSculpting may require multiple treatments of the same area according to your treatment needs and goals. It can take several weeks for the results to show while the body metabolises the frozen fat cells. Most clients see visible results within just a couple of weeks. These will remain indefinitely, if you adopt a healthy lifestyle regime to maintain the fat loss results.
We recommend pairing your body sculpting treatments, with regular physical activity and a healthy diet.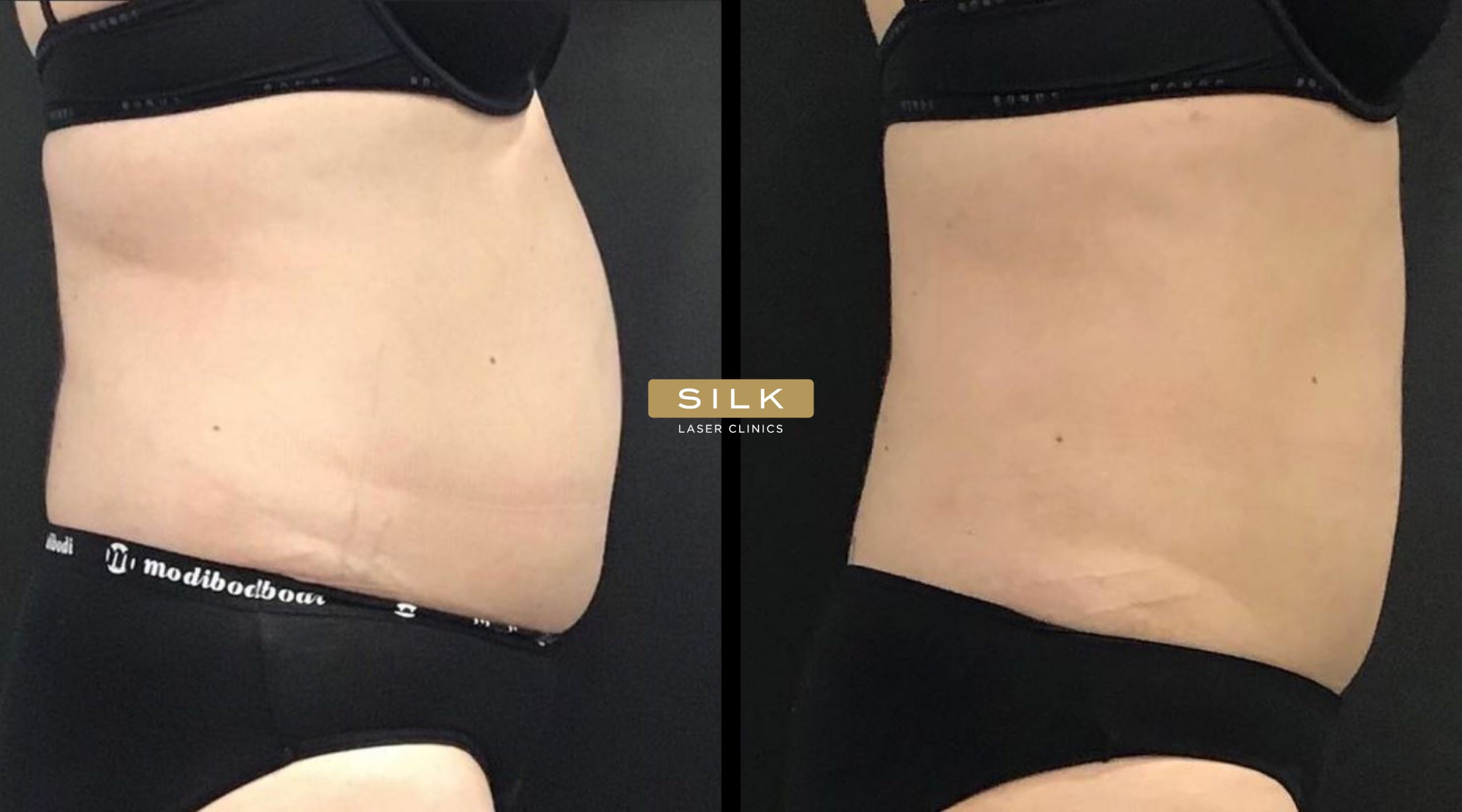 Why choose SILK?
At SILK, safety is paramount. Well-established in safety and efficacy, both EMSCULPT and CoolSculpting align with the rigorous health, safety and quality standards we follow at SILK.
EMSCULPT and CoolSculpting work exceptionally well to tone, strengthen, and reshape the body. We love seeing our clients happy with their results. With attention to detail, care, and a wealth of experience, our Certified Body Specialists Experts are here to help you be your most confident and comfortable self.
Why not experience the SILK difference for yourself?