We know we should wear sunscreen everyday, but do you know why the combination of SPF is so important?
Combat UVA, UVB and UVC, and take on the day knowing your skin is protected. At SILK, we love skin, and all good skin starts with a great sunscreen. With four sunscreens stocked at SILK clinics across our sunny country, you can find your perfect protection.
Sunlight contains 3 UV light rays: UVA, UVB and UVC.
UVA – A is for ageing
UVA rays have a long wavelength which penetrates through the epidermis (outer layer of the skin) into the dermis (the layer underneath the epidermis). UVA rays can even penetrate through glass, which is why wearing a sunscreen all day, every day, even indoors and driving a car is so important. UVA rays are responsible for skin cancers, skin ageing, pigmentation, the loss of collagen in the skin (which leads to wrinkles over time), and they can cause problems for the body's immune system.
UVB – B is for burning

UVB rays have a shorter wavelength and penetrate the very upper layers of the epidermis. UVB rays cause the skin to burn, tan and thicken, these reactions are the body's natural defence mechanism against further damage. Specifically, UVB disrupts the DNA in skin cells, which can lead to the development of skin cancers. These rays can be filtered and don't penetrate through glass.
UVC rays are blocked by the ozone layer but can damage your DNA. (We need to look after the ozone layer by reducing CFCs and other chlorofluorocarbon, particularly in Australia where the ozone layer has thinned!)
With UVA and UVB rays causing damage to the skin in different ways, a good quality sunscreen with high SPF (Sun Protection Factor) is key to protecting your skin from ageing, burning and skin cancer!
The Cancer Council recommends using SPF on days where UV levels are 3 or above – not just in summer. So, unless you're hanging out in a dark room ALL day, your skin is at risk of being damaged by UV rays.
Essentially, SPF is your anti-ageing best friend, as well your loyal protector!
At SILK, we LOVE a good quality SPF that does the job and feels great on the skin.
Whether you are looking for a non-greasy, light textured sunscreen perfect for the face and body, a chemical free sunscreen, or a tinted SPF that guarantees radiance – we've got you covered from top to toe!
SILK Matte Sunscreen 50+ – Your everyday friend
$59.00 – 75ml
This non-greasy broad-spectrum sunscreen is suitable for all skin types and provides protection without leaving a sticky or white film. The smooth-textured, matte finish makes it wearable for everyday use, with or without makeup. It doubles as a great make-up primer!
Aesthetics Rx Face & Body Sunscreen SPF50 – Scientifically advanced
$59.00 – 200ml
With a revolutionary patented Vitamin D technology, our Face & Body Sunscreen SPF50 offers total face and body protection, whilst allowing the body to still produce its much-needed Vitamin D. This is our lightest textured sunscreen and feels great on the skin.
Aesthetics Rx Ultra-Protection Sunscreen Cream SPF50+ – Chemical free
$59.00 – 75ml
Our Ultra-Protection Sunscreen with Zinc oxide SPF50+ has had a little revamp. This is the sunscreen for everyone, with no chemicals or artificial fragrance. Being a chemical-free sunscreen, it doesn't induce heat or clog pores. It's particularly great for those prone to redness, sensitivity, and blemishes. And, it has a super light texture.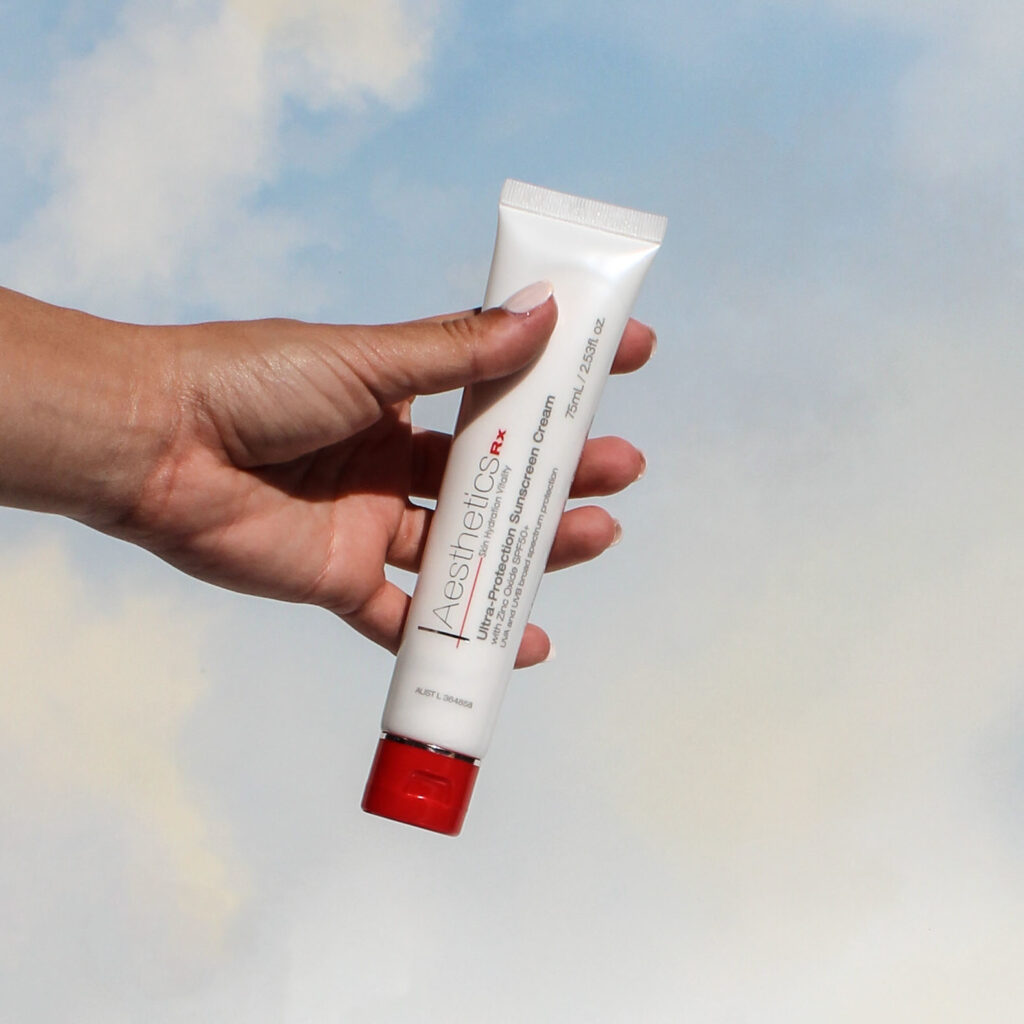 Aesthetics Rx Tinted Water-Resistant Sunscreen with Zinc SPF50+ – No makeup, no worries
$59.00 – 75ml
We are excited to now offer a tinted SPF50+ which does all the important things sunscreens should do, whilst also giving you a lasting sun-kissed glow! With a universal tint suitable for all skin tones, our tinted SPF50+ is the perfect high protection sunscreen for outdoor activity such as swimming and exercise. Think – radiance whilst preventing premature skin ageing.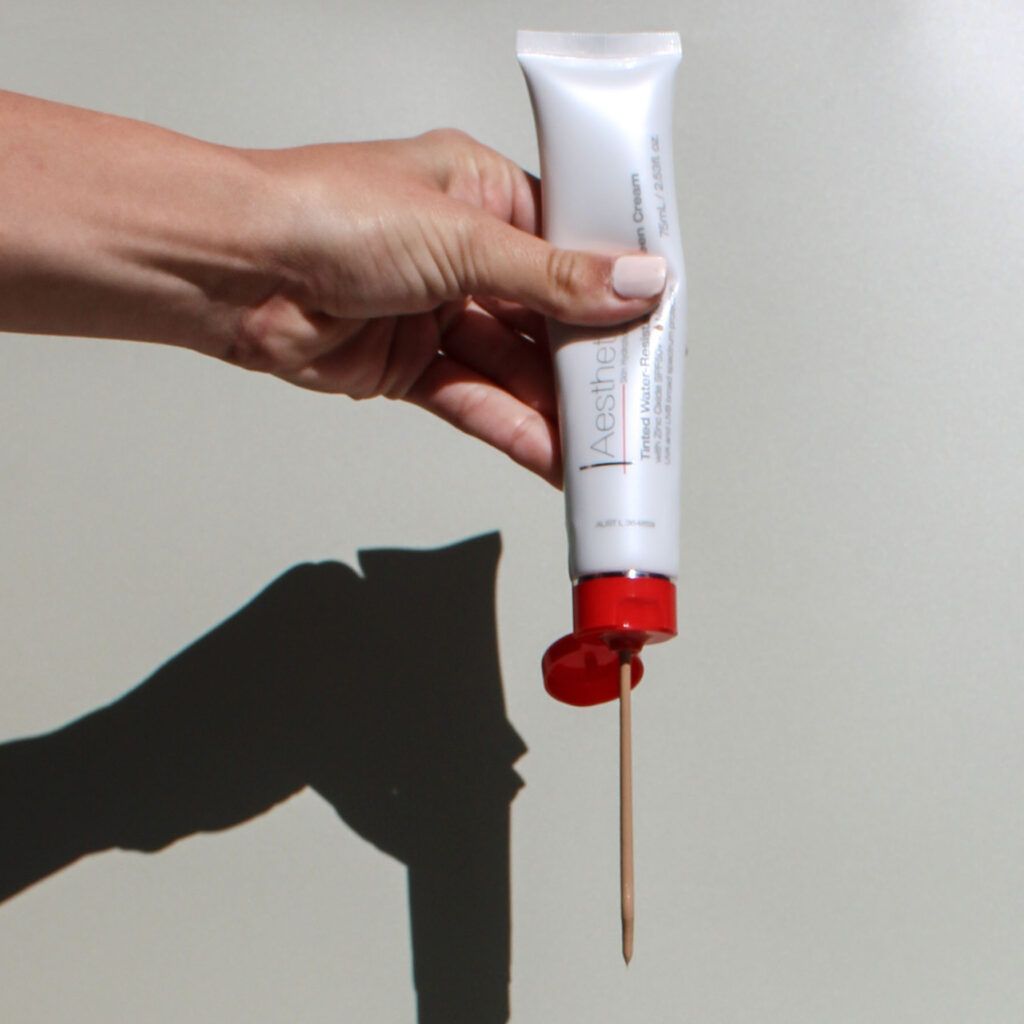 Visit your nearest SILK clinic and stock up on your favourite SPF!