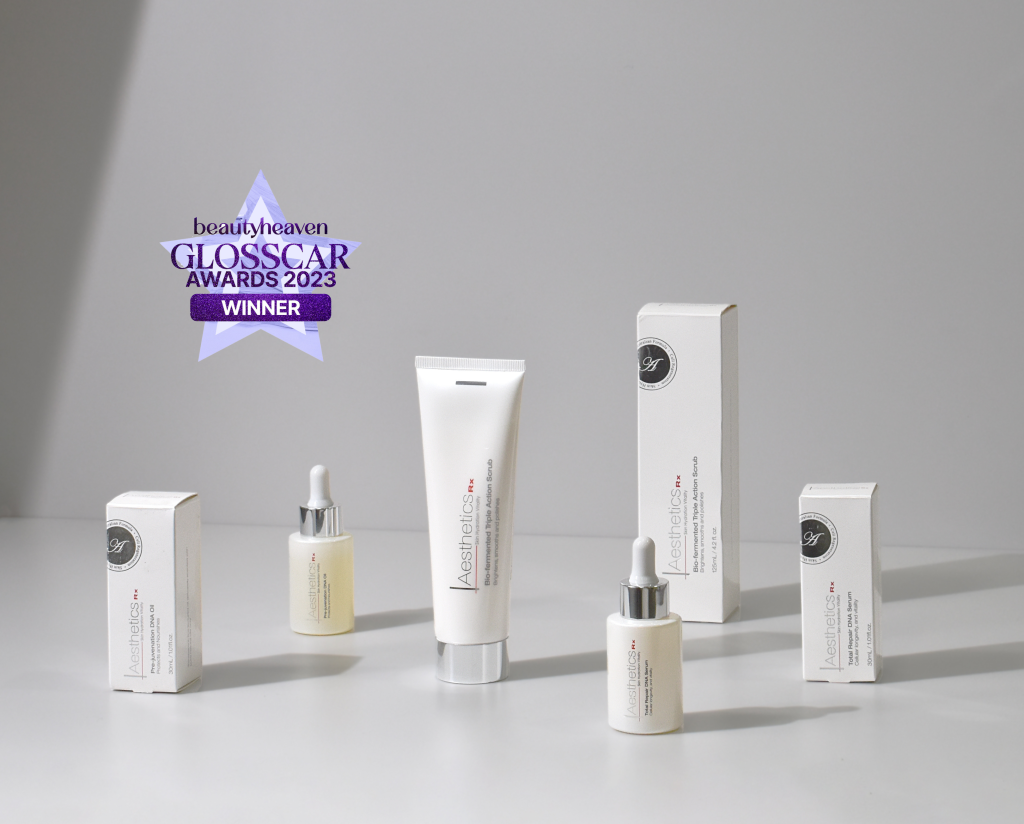 We're celebrating at SILK clinics across the country in honour of Aesthetics Rx's THREE skincare awards in the 2023 Glosscars!
With a focus on achieving remarkable results, Aesthetics Rx combines science and nature, along with its cruelty-free and eco-conscious practices, making it a trusted choice for skincare enthusiasts and our go-to products in Clinic.
So, without further ado, here are your 2023 Glosscar winners…
Best New Face Oil: Pre-Juvenation DNA Oil
This luxurious oil is a game-changer in the world of skincare, with its potent blend of nourishing botanicals and advanced anti-aging technology. Formulated to target dark spots, hyperpigmentation, and uneven skin texture, the Pre-Juvenation DNA Oil is absorbed deep into the skin, promoting cellular regeneration whilst restoring a youthful glow. Its lightweight and fast-acting formula leaves the skin feeling hydrated and rejuvenated.
Best New Serum: Total Repair DNA Serum
This powerhouse serum boasts a cutting-edge formula that targets accelerated signs of aging, including fine lines, wrinkles, and loss of elasticity. It harnesses the power of peptides, and repairing enzymes to revitalize and restore the skin's natural radiance. With regular use, this serum helps to improve overall skin tone and texture, leaving you with a youthful and luminous complexion.
Best New Exfoliant: Bio Fermented Triple Action Exfoliator
The Bio Fermented Triple Action Exfoliator combines the power of botanical extracts, and gentle exfoliation to effectively remove dead skin cells, unclog pores, and reveal a fresh, radiant complexion. Its gentle yet effective formulation makes it suitable for all skin types, ensuring a rejuvenating experience without irritation.
Whether you're looking to combat signs of aging, restore radiance, or achieve a smoother complexion, Aesthetic Rx has you covered with their innovative and award-winning skincare solutions that always deliver exceptional results.
Shop the Aesthetics Rx here or book a free skin consult to have one of our experienced technicians personalise a skincare plan for you.