'Game-changer' Body Sculpting Treatment
When it comes to the health and beauty industry, there is always something new to discover. Celebrities are increasingly becoming our go-to trailblazers
when it comes to uncovering and sharing the best new tips and tricks in the beauty and health department.
Professional athletes and high profile sports personalities are also getting in on the action, seeking a competitive advantage – to perform better and get the "edge".
Featured regularly in the news and on social media, our EmSculpt treatments have been revealed as a cult favourite for building a strong core, burning fat, lifting and toning buttocks, and improving both appearance and performance. Check out some of EmSculpt's high profile fans below.
Drew Barrymore
"I found out all the cool girls were already doing it and it made me feel really safe," US EmSculpt ambassador Drew Barrymore explains how EmSculpt has "changed my life – it's all about athletics, not just aesthetics." Avoiding injury, feeling stronger and finding balance were all part of her very relatable journey. The famous actress and businesswoman is renowned for being an authentic celebrity who 'keeps it real' with her fans and followers.
"Everyone is different, and I have the genetic makeup of the Pillsbury Doughboy," Drew joked. "I have to fight so hard to be in shape or be in a smaller size or lower weight, and people don't talk about the fact that when you have kids, everything goes out but it doesn't always come back in. You never get your 'old' body back, you're working with a new body." Drew Barrymore, Women's Health
EmSculpt treatments build muscle and increase metabolism for long-lasting results. So although Drew's goals were originally around functionality, it's no surprise that EmSculpt helped her to lose 11kg, as well as strengthen her core significantly. As featured in
Women's Health
and
InStyle: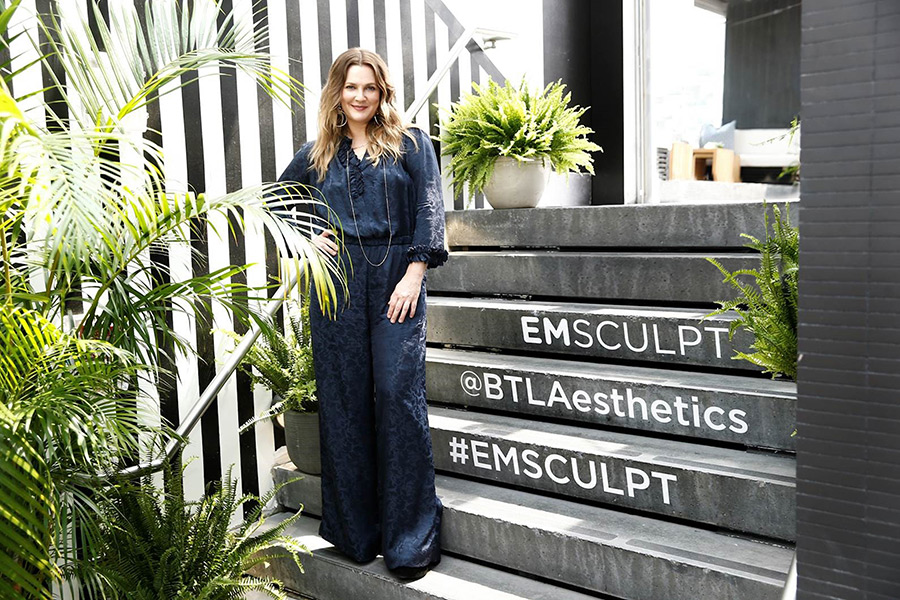 Kim Kardashian
Trailblazer Kim Kardashian was an early EmSculpt fan with the treatment featuring in a KUWTK episode late last year (Season 17, Episode 3). The abdominals treatment featured in that episode is our most popular treatment area, followed closely by our world-first non-invasive butt lift.
"It's just this machine that you put on your stomach and it feels like you're doing stomach crunches but you're not. I'm into it." Kim Kardashian, Keeping Up With The Kardashians
The feeling of doing crunches is a result of patented EmSculpt technology that utilises HIFEM® magnetic field energy to induce apx 20,000 supramaximal muscle contractions per session. Targeting hard-to-tone areas, these deep, intense muscle contractions would be impossible to achieve through a voluntarily workout on your own.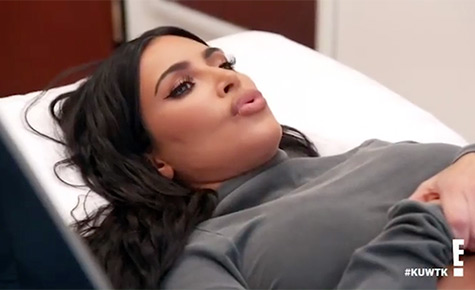 Jennifer Lopez
J.Lo works hard to keep her abs the envy of Hollywood. With a gruelling schedule and challenging routines in Hustlers and her half-time Super Bowl show, Jen turned to EmSculpt as her secret weapon. Rumour has it she doubled up on sessions in the lead up to her 50th birthday and plans to keep going – ensuring she keeps the best abs in Hollywood into her 60s and 70s!
An insider tells, "There's no denying J.Lo works hard in the gym, but hasn't got time to spend hours sculpting her abs and she's become hooked on this new machine, making visits for daily sessions with the 'miracle' equipment."" J.Lo, Woman's Day
With 30 minute sessions and no downtime, EmSculpt easily fits into a busy schedule. Many EmSculpt clients book their treatments during lunch breaks, returning to work straight after. As featured in Woman's Day: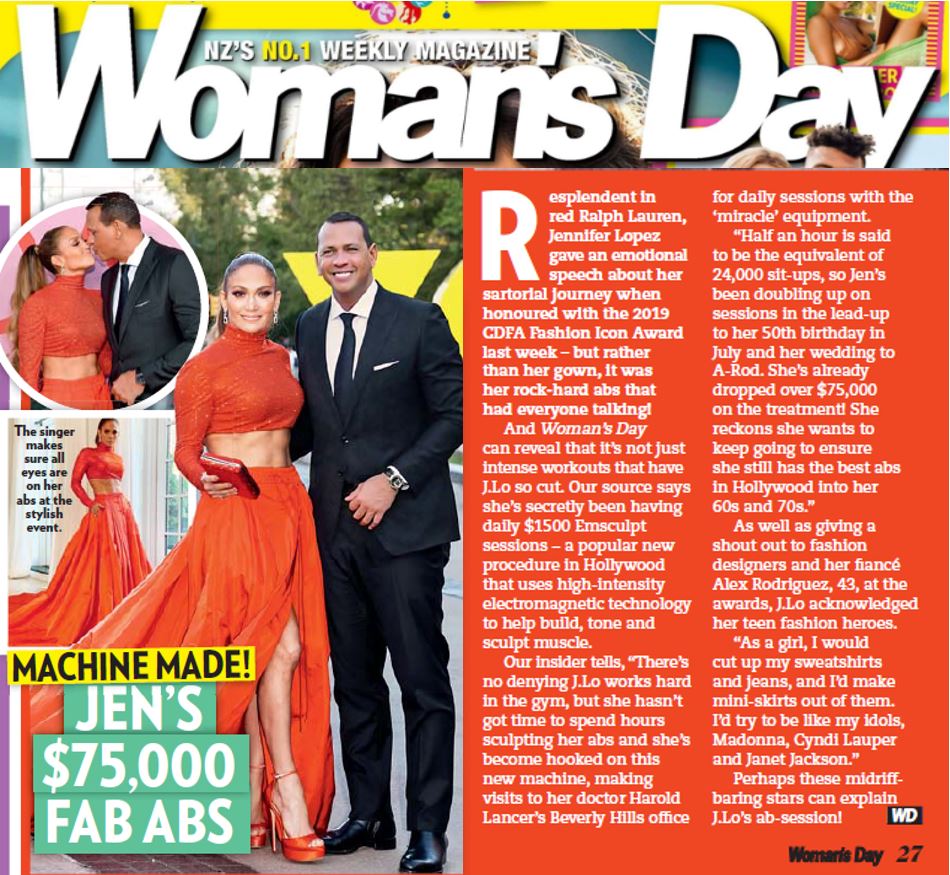 Lisa Rinna
When the RHOBH returned to our screens recently (Season 10, Episode 9), Lisa Rinna made the new episode instantly memorable by letting the cameras in during an EmSculpt butt treatment session. Lisa took Erika Girardi along to get the EmSculpt abs treatment, in preparation for her Broadway debut as Roxie Hart in Chicago on Broadway. Citing it as "one of the greatest treatments" she's ever tried, Lisa is no stranger to EmSculpt, with the abs treatment featuring on Lisa's Instagram last year.
"I love it. My body's morphing into a 21-year-old's body, just saying. It's my fourth time. I'm obsessed with it." Lisa Rinna, Real Housewives of Beverly Hills
Now in her 50's, Lisa has been open about the 'help' she enlists to keep a youthful and radiant appearance. As a non-invasive body treatment, EmSculpt ticks the boxes in terms of ease, effectiveness and long-lasting results.
Want to learn more?
Click
here
to book in for a free consultation and find out more about EmSculpt body sculpting.