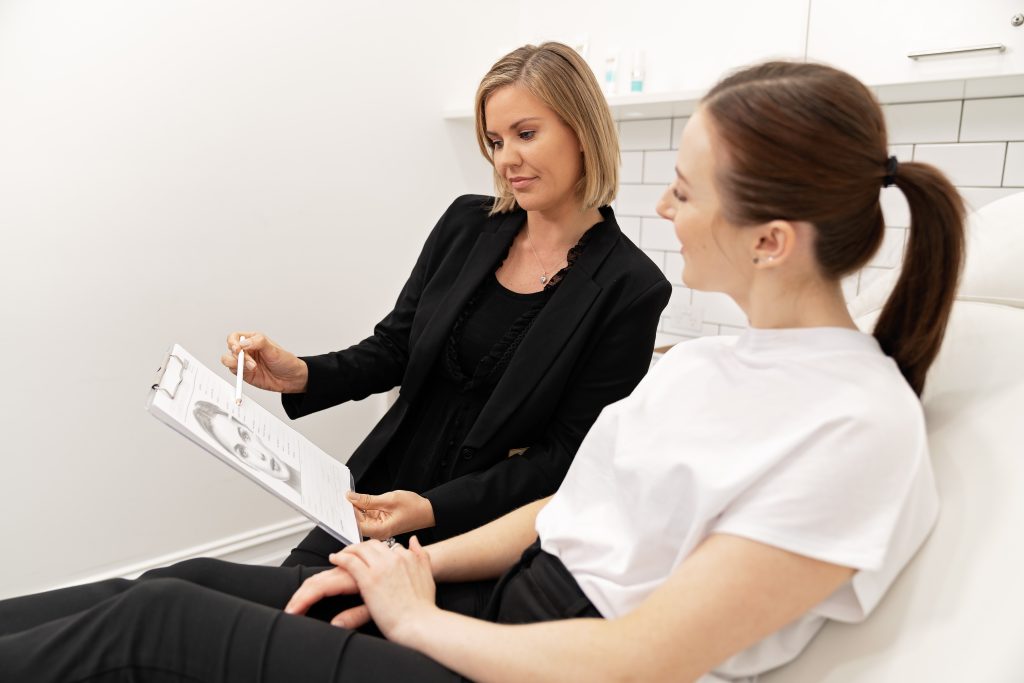 Dermal fillers are one of our most popular injectable treatments at SILK. They are natural gels injected into the skin to create symmetry, shape, and volume. 
Dermal fillers can provide an effective and longer-lasting result. They can reduce the appearance and formation of wrinkles, add hydration to the skin, volume to cheeks or minimise vertical lines at the side of your mouth.
How do they work?
Dermal fillers imitate a naturally occurring substance within your body that binds water and acts as a lubricant. When dermal are skilfully injected to boost your skin, they add volume to the area and revitalise your appearance. They can be used to provide symmetry and diminish the appearance of lines and wrinkles giving a natural and softer look. 
What are the benefits of dermal filler?
Our favourite thing about dermal filler is that results are visible immediately. Dermal fillers can subtly combat facial changes that occur as we age. We use dermal filler injections to give a natural-looking result that does not affect facial expression. 
Lip fillers 
Lip fillers are used to add hydration or volume to the lips and can balance out natural asymmetries in lip volume. As we age, you may notice volume loss occur. Lip filler treatments can improve these imbalances. 
Cheek filler
Cheek fat pads can start to diminish in volume as we age, and the skin becomes less supported in the face. The first areas that become noticeable are the midface, around our eyes and cheekbones. Unlike anti-wrinkle treatments that utilise muscle relaxants, dermal fillers can add structure and volume to the area and boost hydration. Dermal fillers can help treat the appearance of ageing, reduce smile lines, restore volume and can be used to create angles to slim your face. Think of a facelift without the surgery. 
Is dermal filler permanent?
Dermal filler is an excellent long-lasting solution that will in time, naturally absorb into the body. The longevity of your filler will vary depending on the area treated or how your body metabolises the product. A top-up treatment is recommended 6-12 months after your initial treatment to maintain results. 
Book in for a free consult with one of our SILK nurses today.