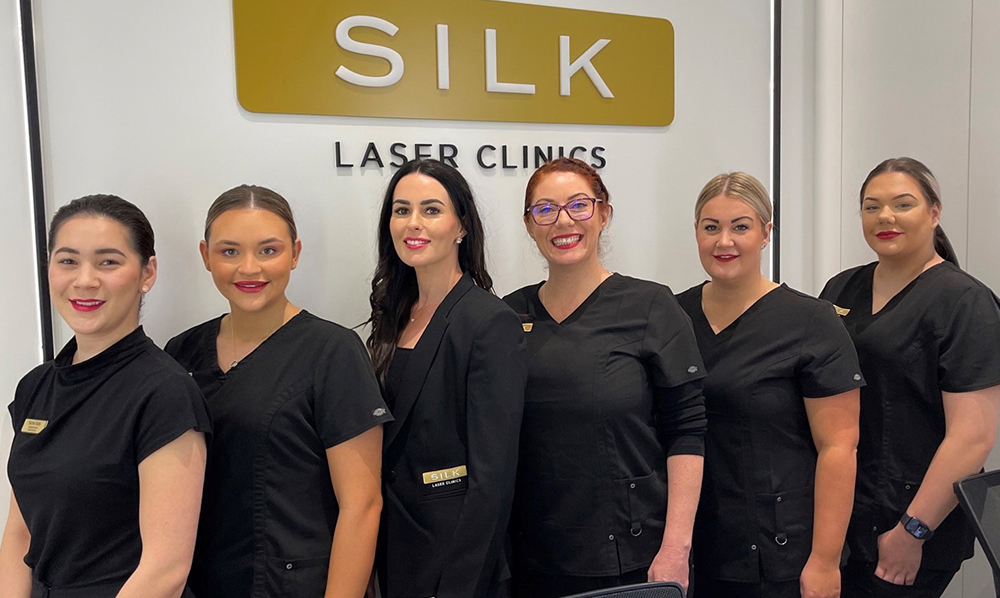 The recently-opened Charlestown clinic in Newcastle, New South Wales, operates under a joint venture ownership model with cosmetic nurse injector, Anna Crossingham, as SILK's joint venture partner.
Anna has a strong existing client base in her market and, as a result, the new clinic is expected to ramp up sales quickly and generate positive cash flow in its first year of operation.
Formerly a nurse at John Hunter Hospital before shifting her career to injectables six years ago, Anna got her business off to a flying start, beating SILK records for a first-day's revenue.
"I wanted to establish a clinic where my team and I could grow. I chose SILK because of the culture – the staff were very welcoming and supportive," said Anna.
"It's a region that is growing so quickly and with it, demand for more services like injectables and cosmetic products and services."
SILK CEO and co-founder, Martin Perelman, said "We are fortunate to have Anna, an experienced nurse injector with a strong existing client base, on board to lead our newest clinic, and I am confident that she will be successful in her new venture.
"The joint venture ownership model offers the injector nurses an attractive entry into business ownership while allowing us to attract key talent to SILK and deliver strong clinic performance from day-one," says Martin.
The SILK business listed on the ASX mid-December 2020. Prior to listing, Martin explained the expansion plan for the burgeoning business.
"SILK's growth model is primarily focused on organic growth through growth in existing clinics and a network clinic rollout plan. This will allow SILK to expand its geographic footprint while maintaining a consistent offering and quality of client experience.
"Our mission is to enable all consumers to have access to high quality and high efficacy non‑surgical aesthetic treatments. We aim to do this by providing high-quality client service, using advanced technology, at affordable prices."
Excerpt from an article that appeared in Inside Franchise Business