Is your skin a little dull, uneven, congested or just lacking some serious TLC? Perhaps you're feeling a little overwhelmed and don't know where to start to get your skin back on track?
We get it! Life is busy, your skin can be an afterthought. At SILK, we're here to tell you: it's okay – we've got a solution!
Why not step-up your skin routine with a SILK Infusion treatment?
Skin Infusion delivers active ingredient infused serum directly into the skin via a roller packed with tiny low-depth needles. The serum penetrates the epidermis (top layer of the skin) allowing the ingredients to work their magic much quicker than if they were applied topically.
SILK's Skin Infusions treat a range of skin concerns (think: dry dull skin, pigmentation, breakouts, and premature ageing). It's a non-ablative, non-thermal (no heat or light) treatment, meaning that it's suitable for all skin types. Plus, there is no pain or downtime!
Find your Infusion match with our cheat sheet:
– Restore my glow
– Pigment be gone
– Breakout SOS
– Renew me (anti-ageing)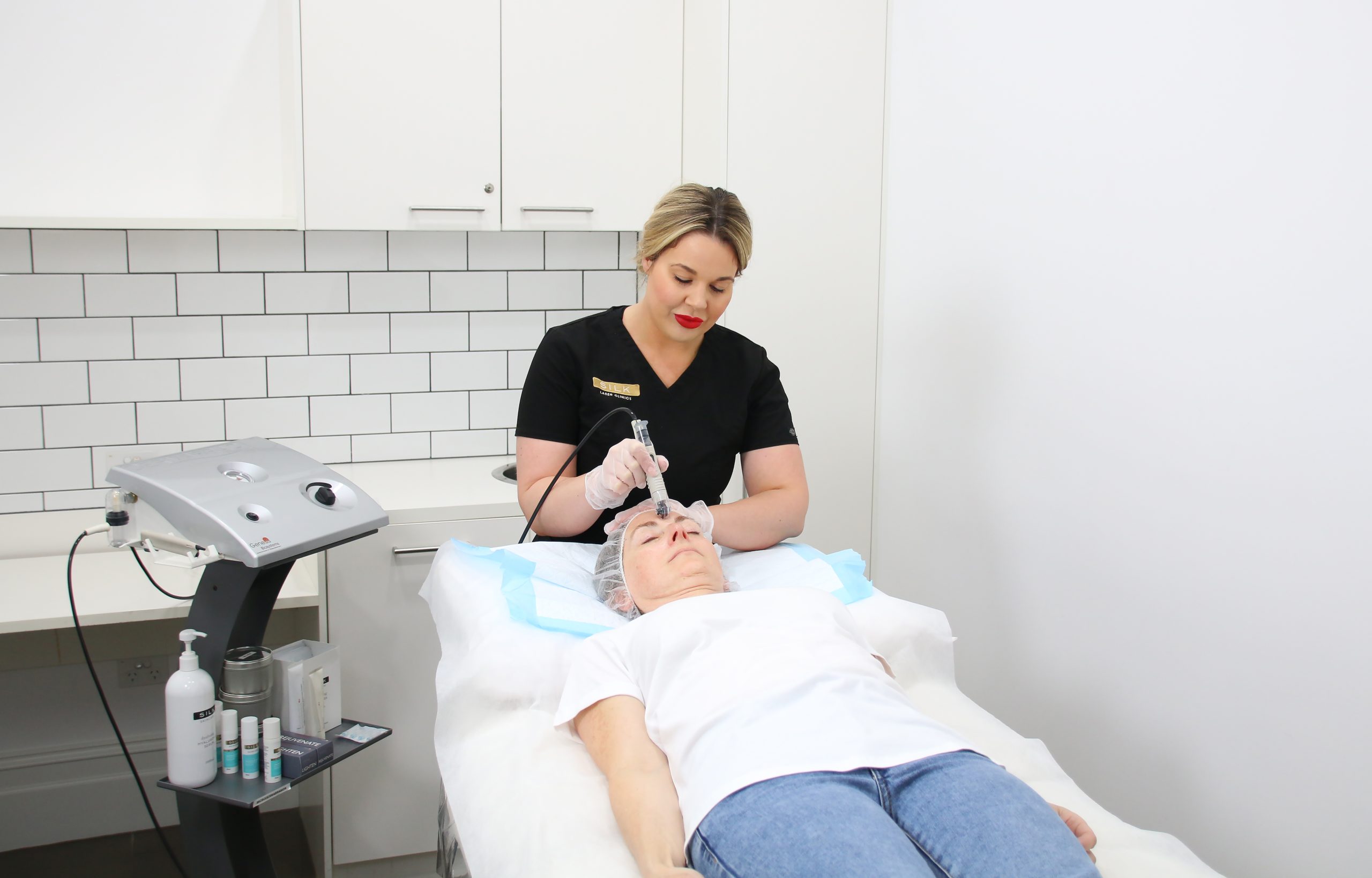 If your skin is a little dull, seriously needing a boost to get your glow back..
The infusion for you is: Hydrate
Why? The Hydration Skin Infusion is an advanced hyaluronic acid technology that instantly plumps and hydrates the skin, with the addition of aloe, grape seed, green tea and white tea for antioxidant support to calm the skin.
Key Ingredients:
– Hyaluronic acid
– Vitamin A derivatives: Retinyl Palmitate and Retinol Palmitate (.001%)
If your skin is sporting pigmentation (we're talking melasma, sun damage and discolouration)..
The infusion for you is: Lighten
Why? The Lighten Skin Infusion has a natural, effective lightening ingredient, that acts on melanin producing cells to suppress melanocyte activity and pigmentation. It's suitable for pigmentation skin concerns, uneven skin tone and photo damaged skin.
Key Ingredient:
-Kojic acid
If your skin is congested, prone to breakouts or hormonally fluctuates..
The infusion for you is: Clarify
Why? The Clarify Skin Infusion's Lactic Acid component helps to improve skin texture and improve hydration levels. Salicylic Acid assists in exfoliation to reveal healthy new skin. It acts as a bottle brush to prevent pore clogging and loosens whiteheads and blackheads.
Key Ingredients:
– Lactic Acid
– Salicylic acid
If your skin is seeking the ultimate anti-ageing treatment..
The infusion for you is: Rejuvenate
Why? The Rejuvenate Skin Infusion supports cellular renewal to assist with fine lines and wrinkles for premature or ageing skins.
Key Ingredients:
– SNAP8 (an octapeptide that minimises the appearance of wrinkles caused by facial muscle contractions)
– SYN-AKE (another wrinkle-smoothing peptide)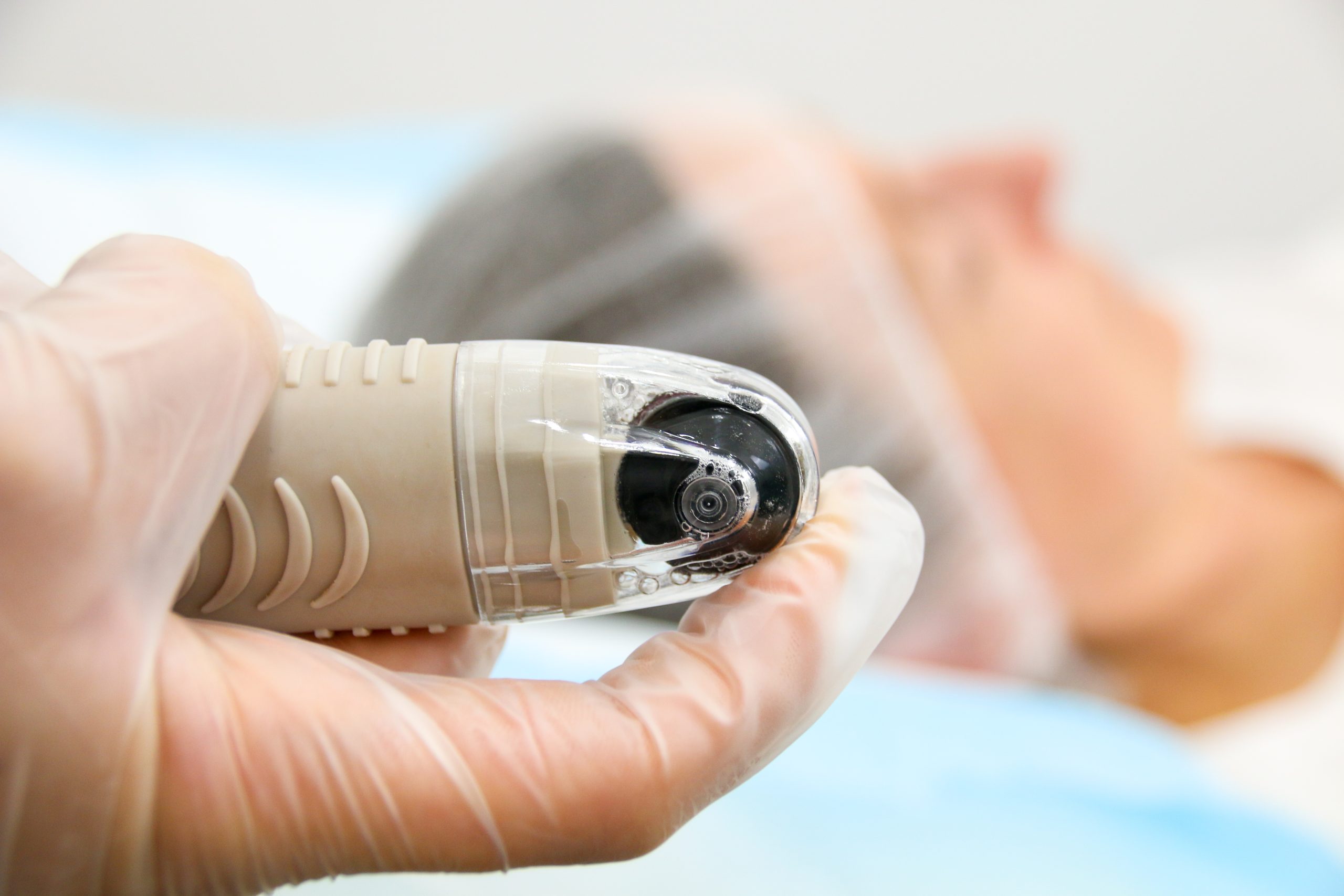 Available as a standalone treatment or paired with another SILK skin treatment, Skin Infusion is in a league of its own!
We recommend a course of 4 treatments every 2 weeks to start seeing results for targeted skin concerns. After that, monthly maintenance treatments are the key to keeping your skin in good shape. You will however notice instant visible healthier and hydrated skin after your first Skin Infusion.
So, if you need to hit hard reset on your skin routine or simply step-up your skin maintenance game, book your Skin Infusion treatment at your nearest SILK Laser Clinics.