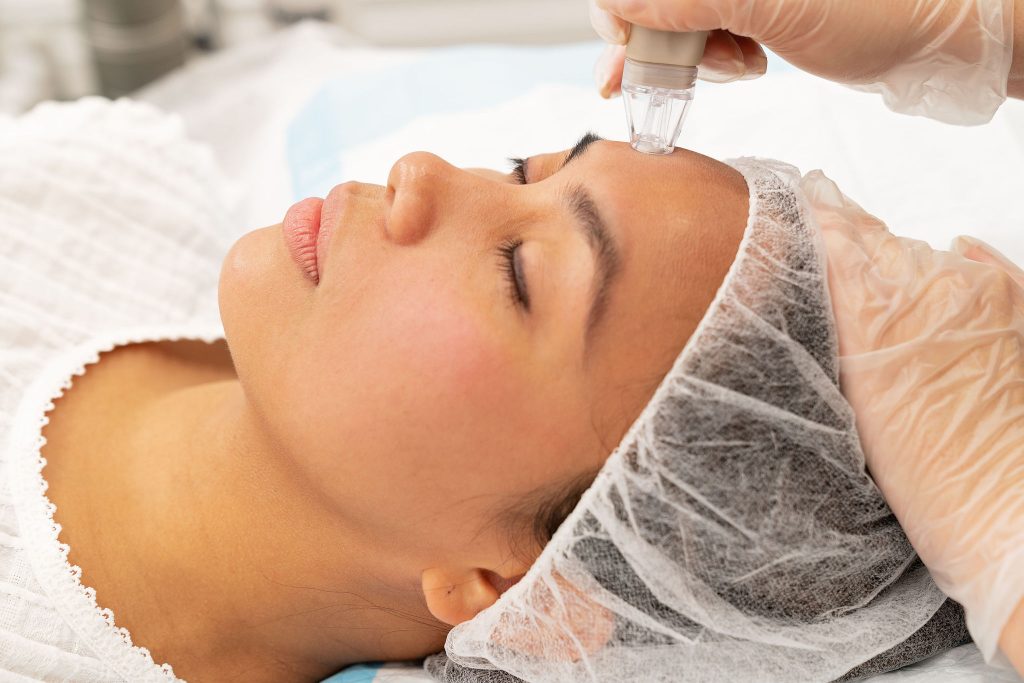 So, you have hit your 30s, you've got friends for life, you're settling into your career or family and living at home with your parents is long behind you. 
You are now an adult and even starting to feel like one. Then you notice a fine line, larger pores or dehydration. You may have combatted blemishes and won in your 20s but as you naturally mature you may see fine lines, uneven pigment or volume loss. 
Your 30s are an exciting chapter and with some TLC and some great advice from your skin experts at SILK you'll be maintaining your glow for years to come. 
Microneedling – the absolute all-rounder!
Microneedling is the ideal solution for skin that has just started to age. The treatment creates tiny controlled wounds (micro channels) to the skin and stimulates your natural healing process. While some areas are more sensitive than others, the treatment is not as painful as it sounds. Microneedling can reduce pigmentation, acne, diffuse redness, reduce enlarged pores, scarring and stretch marks. Hello, glowing skin!
Hydrate Skin Infusion – Set to glow!
Nourish dry skin with SILK's Hydrate Infusion. Often paired with a classic microdermabrasion, the infusion reaches deeper into the epidermis via a serum infused roller packed with tiny low depth needles. This instant hydration boost is the perfect pre-event prick me up for a dewy glow or self-care treat. 
Lumixa -The power of light.
Our latest treatment for skin in its 30s and a new favourite is Lumixa. Lumixa works to target the signs of inflamed and uneven skin tone and is activated by LED Light Therapy. This non-invasive and no downtime treatment will work wonders in calming your skin and evening your skin tone. There are two Lumixas – Skin Normaliser for red sensitive skin and Collagen Booster to work on ageing.
With a variety of advanced clinical skin treatments, we are here to get results! Book a free consult at SILK Laser Clinics so we can work with you to address skin concerns.