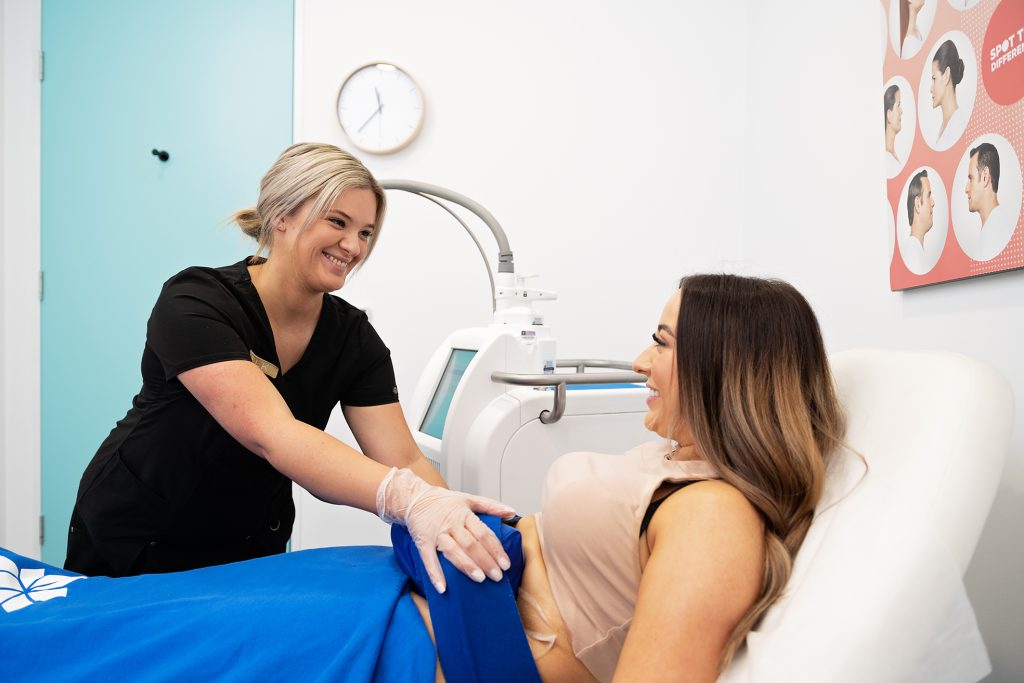 With a rise in popularity for non-invasive body contouring, an increasing number of providers are offering these treatments. This increase in demand reinforces just how important it is to have these treatments performed by a qualified professional at a highly regarded clinic.
At SILK, we are very excited to be a part of the body contouring movement. With this excitement, comes a guarantee of qualified and experienced technicians administering our safe and effective, CoolSculpting treatment.
At SILK Laser Clinics, the safety of our clients is our number one priority. We understand the importance of operating a reputable clinic with expertly trained staff. Therefore, when it comes to CoolSculpting, the leading non-invasive fat reduction treatment, rest assured, you are in safe and qualified hands.
Firstly, what is CoolSculpting?
CoolSculpting works on the science of cryolipolysis. It freezes away stubborn fat cells from your abdomen, upper arms, flanks (love handles), double chin, thighs and bra fat. The treated fat cells are destroyed permanently which creates contour and shape to the body. CoolSculpting eliminates up to 27% of fat when treating across multiple areas and up to 25% of fat when treating a single area.
CoolSculpting uses innovative technology to deliver controlled cold temperatures via an applicator to target fat cells. The frozen fat cells reach a specific temperature level, and then crystallise. The crystallisation process means that targeted fat cells are destroyed permanently. CoolSculpting's precise technology ensures that whilst the targeted areas are frozen, the other skin areas around the treated area are spared from any effects of the freezing.
CoolSculpting is non-invasive and recovery requires minimal downtime. Visible results develop between two and six months after treatment, and destroyed fat cells continue to naturally leave the body up to four to six months post-treatment.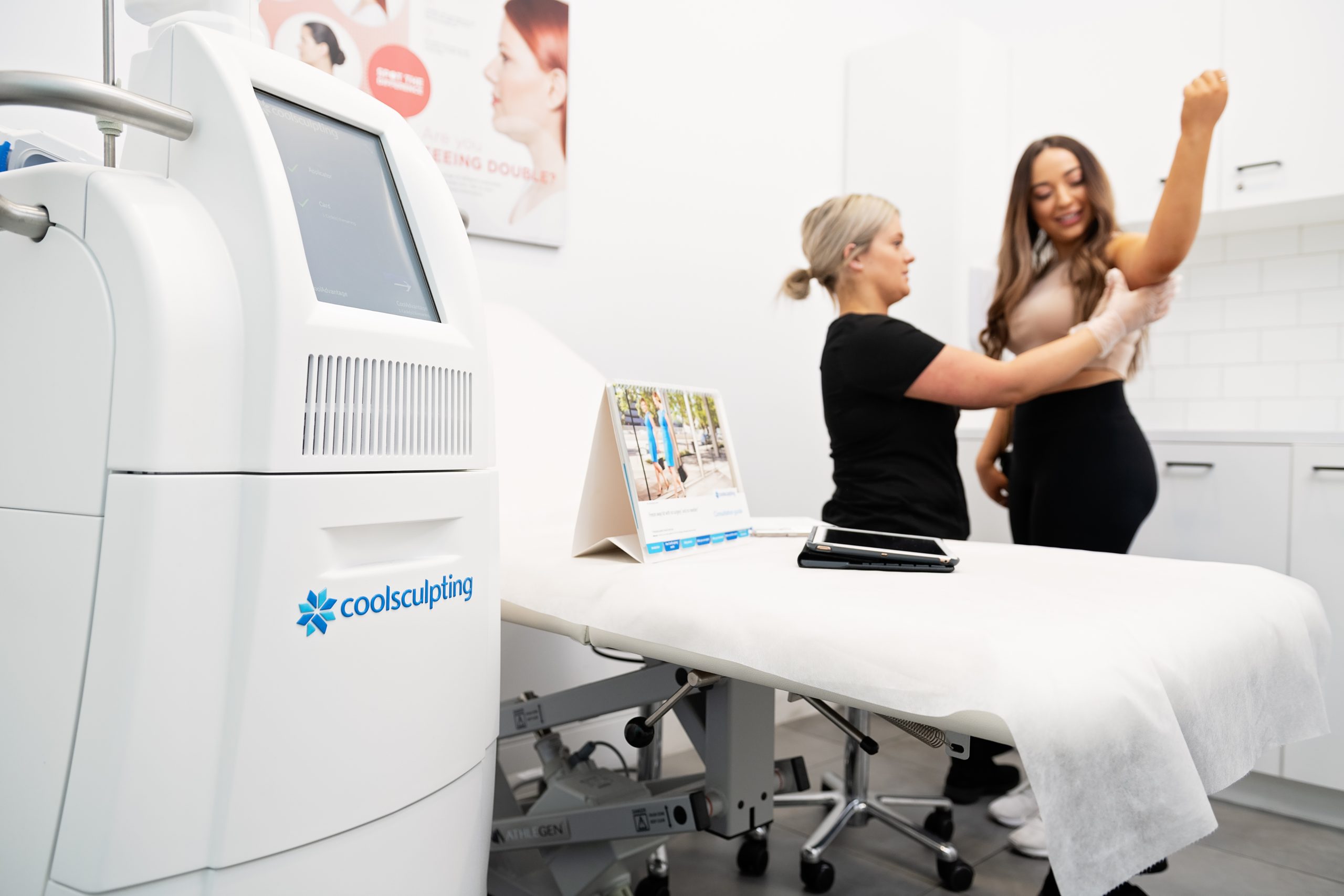 Side effects and safety:
Throughout your consultation and treatment, it is important to us that you feel comfortable and confident.
Before we treat you, you will have a consultation with your qualified SILK technician to understand your needs and medical history, and to determine if CoolSculpting is suitable for you.
During your treatment, it is totally normal to experience sensations of pulling, tugging, mild pinching, intense cold, tingling, stinging, aching and cramping at the treatment site. These feelings generally settle as the area becomes numb.
Post-treatment, possible side effects include redness, swelling, blanching, bruising, firmness, tingling, stinging, tenderness, cramping, aching, itching, skin sensitivity and numbness. There may be a sensation of fullness in the back of the throat after submental (under chin) treatment. These effects are temporary and generally resolve within days or weeks.
CoolSculpting's controlled cooling features built-in safety technology, designed to stop treatment if it determines the skin is getting too cold.
Why SILK?
Well-established in safety and efficacy, CoolSculpting aligns with the rigorous health, safety and quality standards we follow at SILK. All of our treating CoolSculpting technicians are fully trained and certified. Our technicians undertake regular training to ensure they are kept up to date with any advances in technology.
We take pride in the rapport our technicians establish with their clients. With compassion, strong attention to detail, and a wealth of knowledge, we have confidence in our experienced technicians. In turn, our clients have trust in our technicians. We can guarantee that you are in the best hands at SILK.
To learn more, book a consultation at your nearest SILK Laser Clinics.
CoolSculpting is available at select SILK Laser Clinics across Australia.