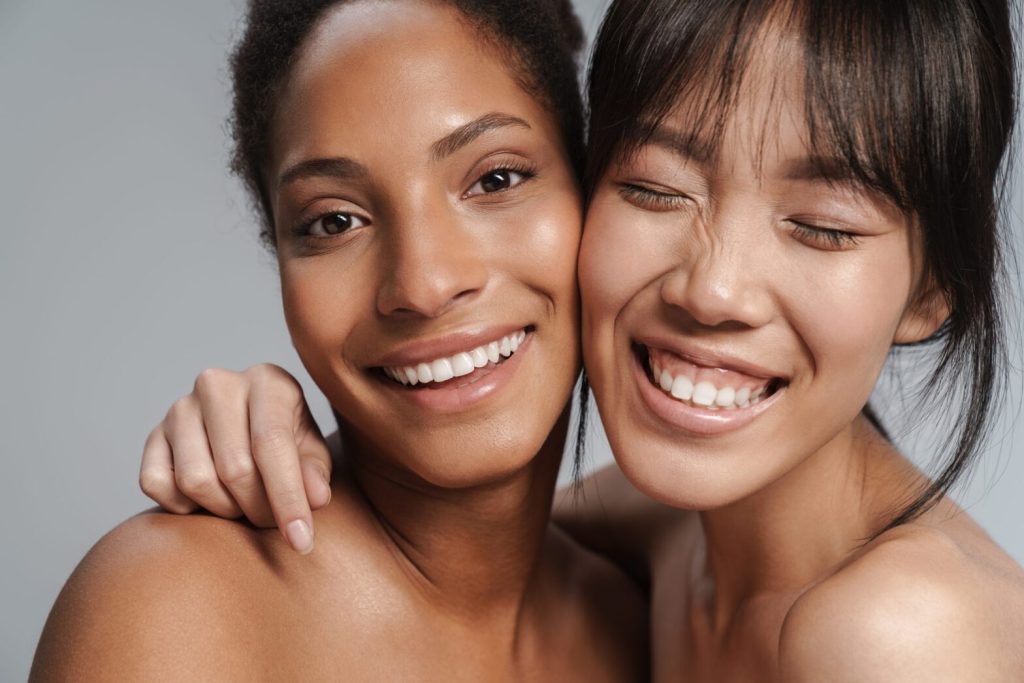 There's nothing better than kickstarting the new year with new goals, intentions and routines! If taking better care of your skin is on your list, but you're a little overwhelmed with where to start, we're here to help.
Let's breakdown our top 5 skin treatments for skincare newbies:
1. Microdermabrasion
2. Skin Infusion
3. Microneedling
4. Dermaplaning
5. Dermal Peels
1. Microdermabrasion
Our trusty Microdermabrasion is a gentle, non-invasive procedure that exfoliates dead skin cells to reveal a refreshed and smooth face. A fantastic starting point for anyone looking to brighten up their skin. A micro helps improve hydration and uneven skin tone, reduces congestion, and helps with general skin health.
It doesn't hurt at all – it feels like a soft suction is vacuuming your face! This suction sensation stimulates blood flow which can assist with lymphatic drainage. The diamond tip head encourages new skin cells to turnover, improving texture. It's quick and easy! A micro is the perfect lunchtime treatment (and treat!).
How often should I have a micro?
To start with, we recommend you have one micro treatment per week, for four weeks. After this, you can switch to fortnightly or monthly treatments to maintain that excellent skin health!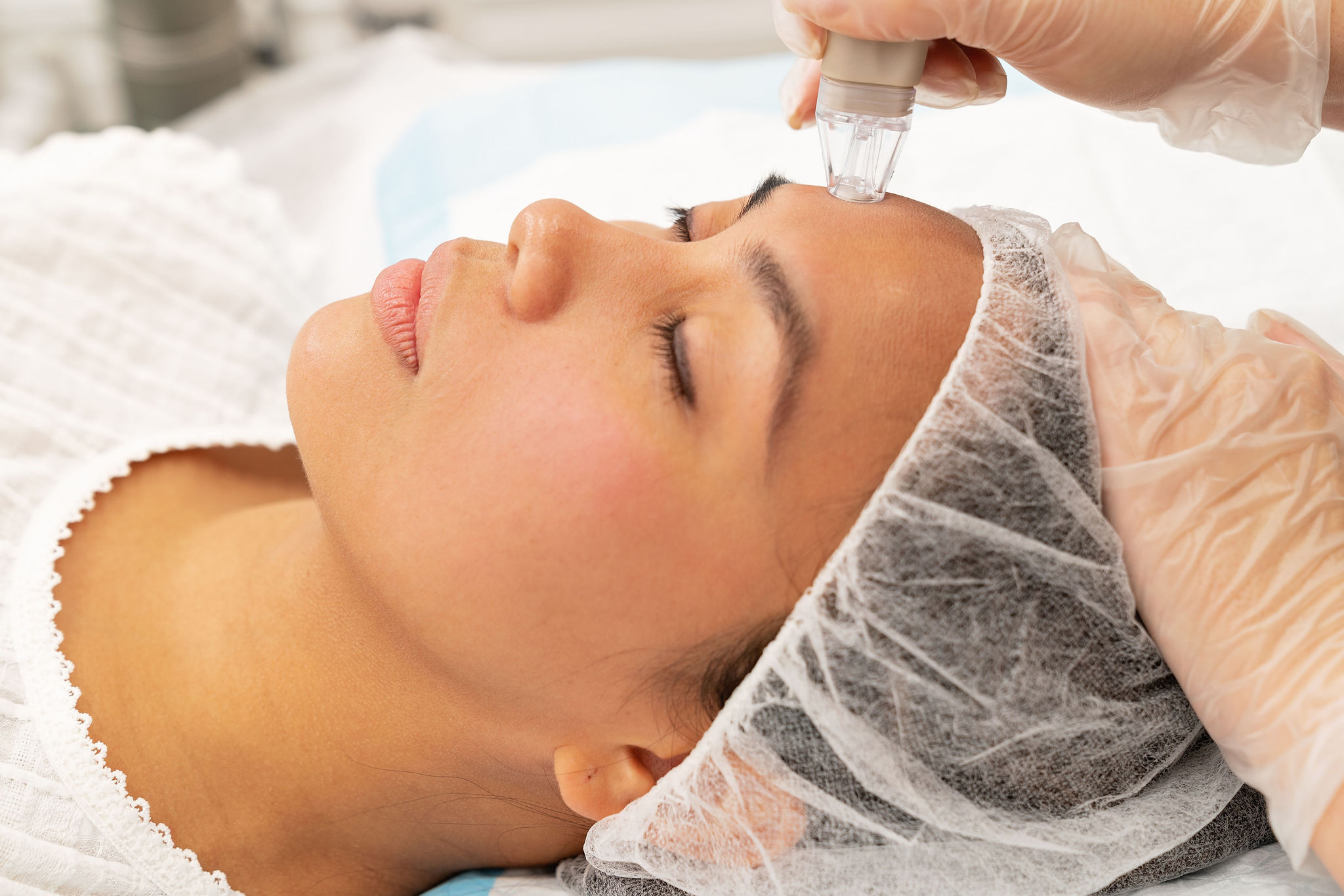 2. Skin Infusion
Ready to level up your micro game? Enter, Skin Infusion!
Skin infusion delivers active ingredient-infused serum directly into the skin via a roller with tiny low-depth needles. Don't let the word needle fool you, this gentle treatment is pain-free! It's a similar sensation to a micro in the sense of a suction gliding across your face.
Our skin infusion range treats skin concerns such as dry dull skin, pigmentation, breakouts, and premature ageing. Plus, it's suitable for all skin types. The serum penetrates the epidermis (top layer of the skin) and gets the ingredients working quicker than if they were applied topically.
It's a versatile treatment! You can enjoy a standalone infusion or combine with a microdermabrasion for extra goodness to accelerate your results (and finish with LED Light Therapy to really indulge your skin!).
How often should I have a skin infusion?
Initially, we recommend four skin infusions every two weeks, switching to monthly treatments after that, to keep-up those great results.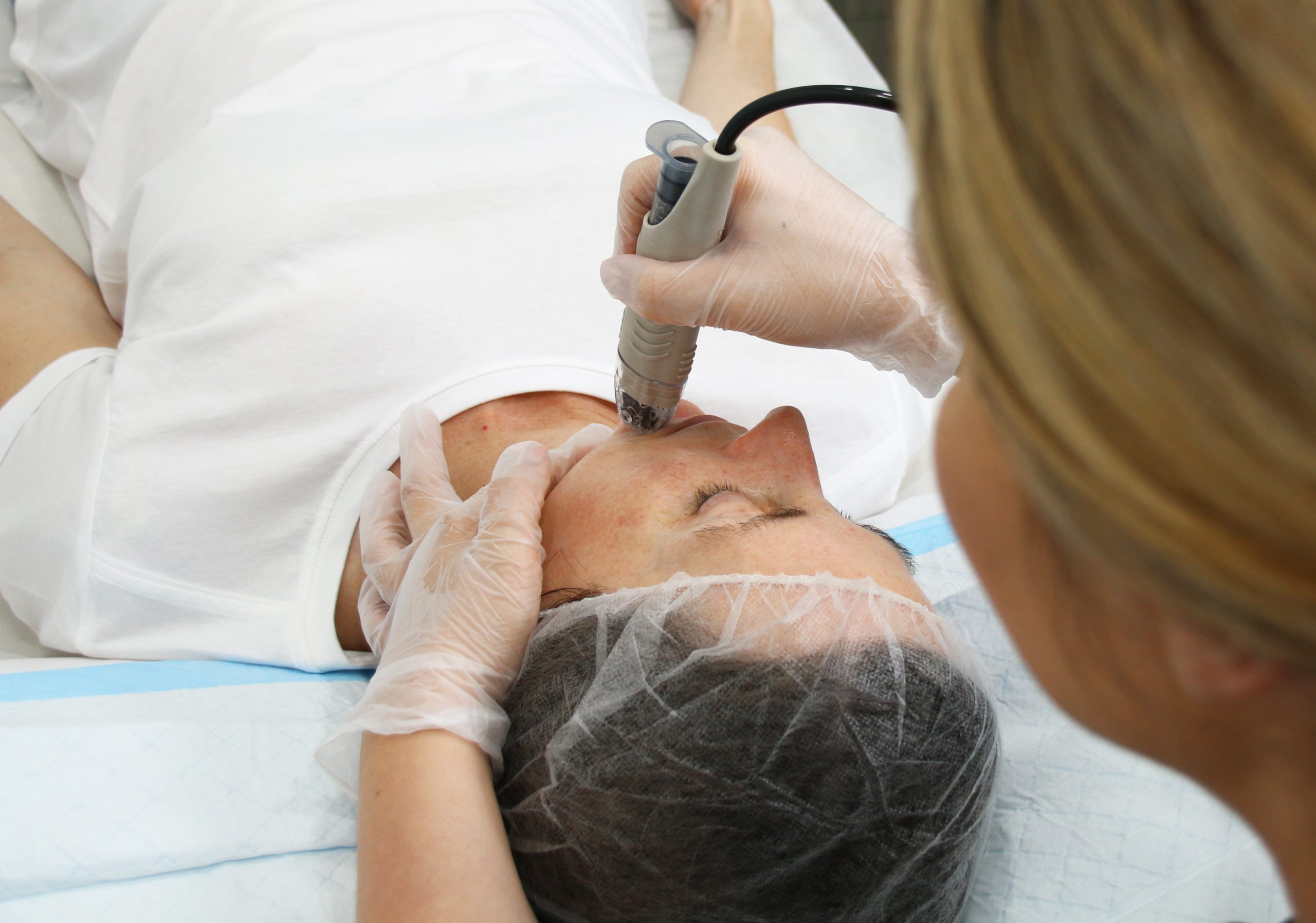 3. Microneedling
For those ready to try something a little more intense, meet Microneedling (our skin rejuvenation hero!). A device that houses 16 needles that work their magic as they glide across the face. These needles create tiny, controlled wounds in the skin that triggers the new collagen fibres to form and creates cell turn over. Microneedling treats skin concerns such as pigmentation, acne, diffused redness, enlarged pores, signs of ageing, scarring, and stretch marks (what can't it do?!).
In terms of discomfort, Microneedling can sting a little, depending on how deep the needles are set to reach under your skin (this is determined by the skin condition you are treating). However, the stinging sensation is over quickly. You might just find that your skin is a little red and warm post treatment.
How often should I have microneedling?
Generalised skin rejuvenation can be achieved in as little as four treatments. Deeper conditions, such as scarring and stretch marks, may require further sessions for noticeable improvement. Treatments are performed on average every four to six weeks, depending on what condition is being treated.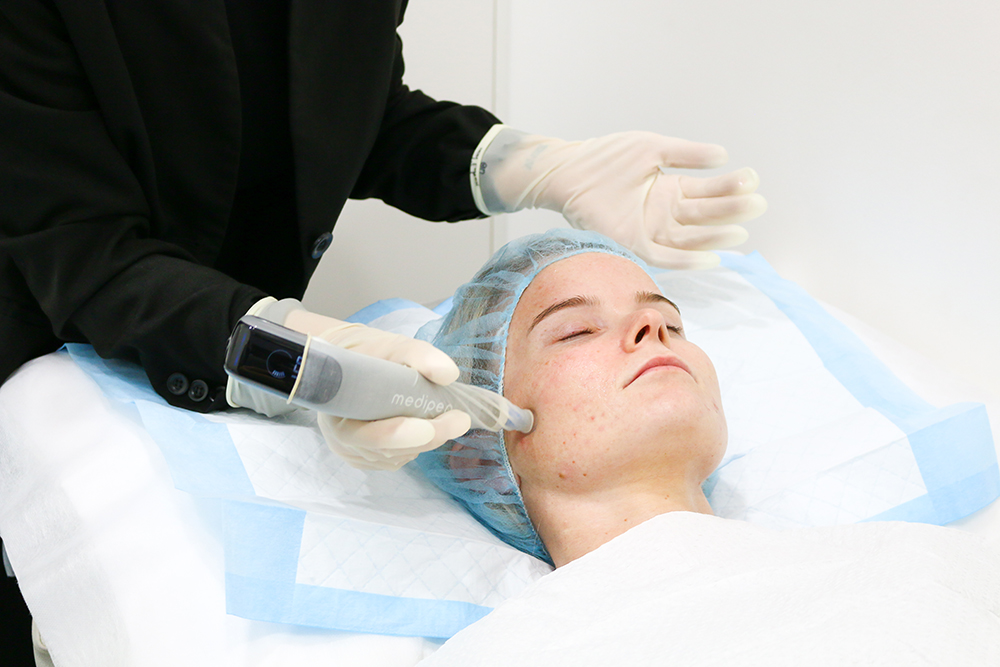 4. Dermaplaning
A gentle exfoliation option if you're looking to freshen up your face! With Dermaplaning, our trained technicians use a sterile surgical blade to remove the fine hair and dead skin on your face.
By removing the fluffy hair (or peach fuzz) and dead skin, you can say goodbye to dull, congested and dehydrated skin. You'll notice your skincare products absorb better and make-up applies more smoothly on freshly dermaplaned skin!
No, your hair won't grow back darker or thicker! Your hair will grow back the exact the same texture you're used to before your treatment.
How often should I have dermaplaning?
For best results, we suggest four treatments every two to four weeks, and then enjoying a treatment every six weeks (or as often as you like, it is addictive!).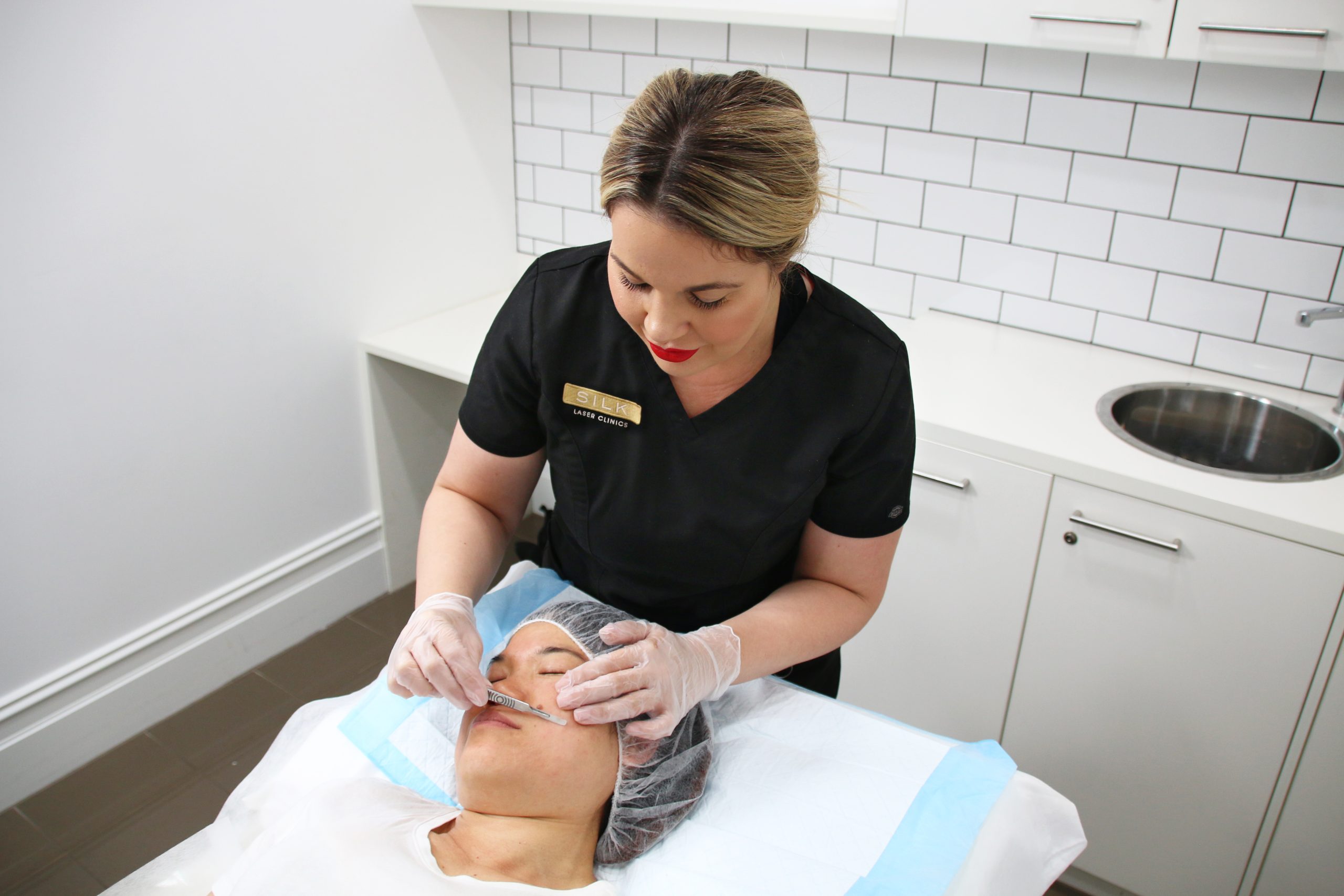 5. Dermal Peels
For healthy, radiant, and regenerated skin, we love a good dermal peel! A dermal peel is a topical solution applied to your skin. As the name suggests, peels cause the top layers of your skin to shed. As the top layer sheds, so does the appearance of dull skin, pigmentation, congestion, and uneven texture.
Peels work wonders to improve the appearance of the skin. Our comprehensive peel range caters to a range of skin types and conditions, starting with a mild peel, progressing to a stronger peel. Your SILK technician will assess your concerns and create your peel plan accordingly.
Peels don't hurt – perhaps you'll feel a little tingle during your treatment, but generally they just leave your face a little red post-treatment.
How often should I have a dermal peel?
It depends on the peel, for our exfoliating peel, we recommend one treatment per week for four weeks. With our pigment, acne and rejuvenate peel we suggest four treatments every two weeks. For our resurfacing peel, we suggest four treatments monthly. After your initial course of peels, we recommend fitting a peel into your skincare regime, monthly.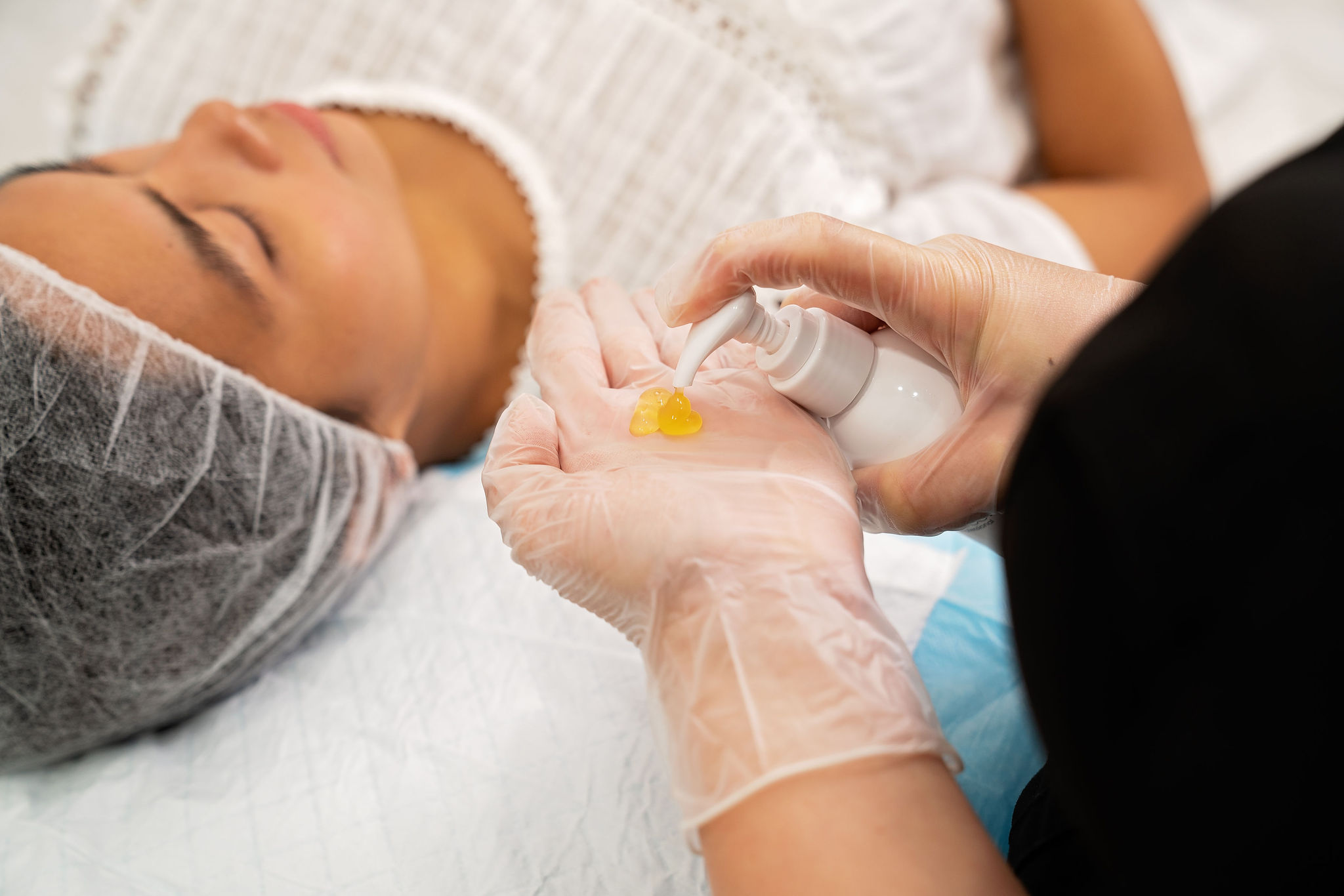 At SILK, our qualified technicians are passionate about helping you achieve your skin goals. We are here to listen to your concerns and develop your customised skin program.
Contact your local SILK clinic to book your free skin consultation and give your skin some love to start the year!