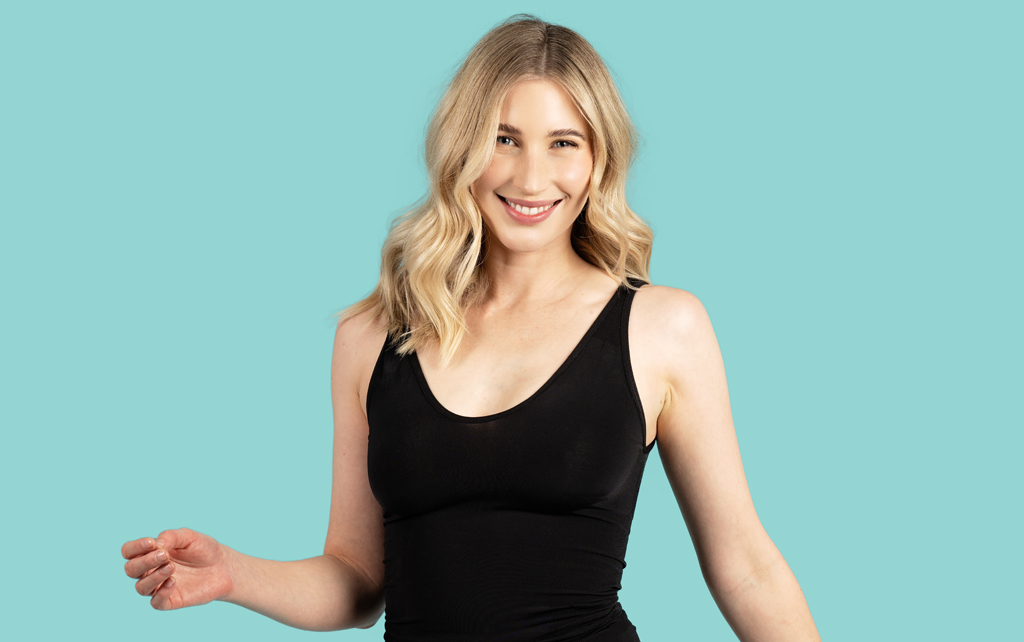 The natural facial rejuvenation.
Uncover the silkiest, smoothest skin you've ever had with Dermaplaning! This is a painless, safe, and super-effective treatment that evens your skin, and removes fluffy hairs and undesirable dead skin cells. Take your skin from dreary and dull to full of life with this manual exfoliation!
Benefits of Dermaplaning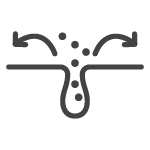 Clear away dead skin cells
Our skin is exposed to harsh toxins, irritants and sun damage, causing dead skin cells to build up and create dull skin. Dermaplaning procedure clears away dead, damaged cells to reveal a new, even layer.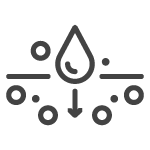 Soaks active ingredients
With the removal of dead skin cells, your skin is ready to absorb your skincare ingredients. Not only will your skin thank you, but your active ingredients will also work to their highest potential.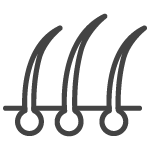 Peach fuzz be gone
Fluffy, superficial hairs on the face are removed with the shaving technique of Dermaplaning. This painless, safe treatment works on any skin type.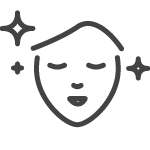 Drab to fab in no time
Fluffy, superficial hairs on the face are removed with the shaving technique of Dermaplaning. This painless, safe treatment works on any skin type.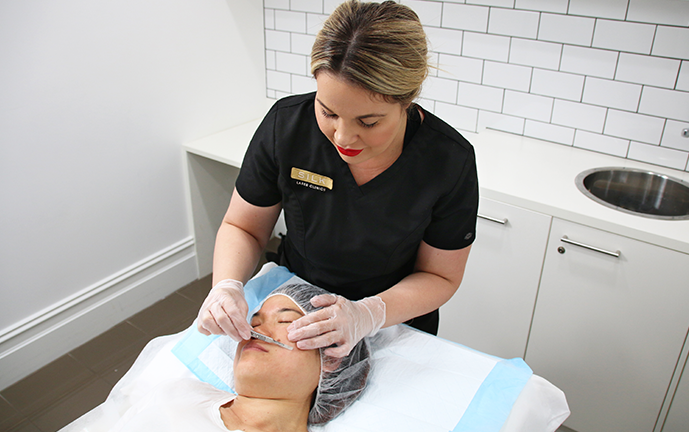 How it works
Take care of fine hairs, lines and skin cells to reveal your most youthful and silky skin. Gliding across the skin in a back-and-forth motion with a single surgical, sterile blade, a Dermaplaning treatment will gently and effectively rejuvenate your appearance.
Removing dead skin cells, and fluffy hairs from the surface rather than the root, and assisting with deep acne scars with no downtime and instant results. If you experience dry, dull and sun-damaged skin, this treatment will revitalise your skin glow in no time.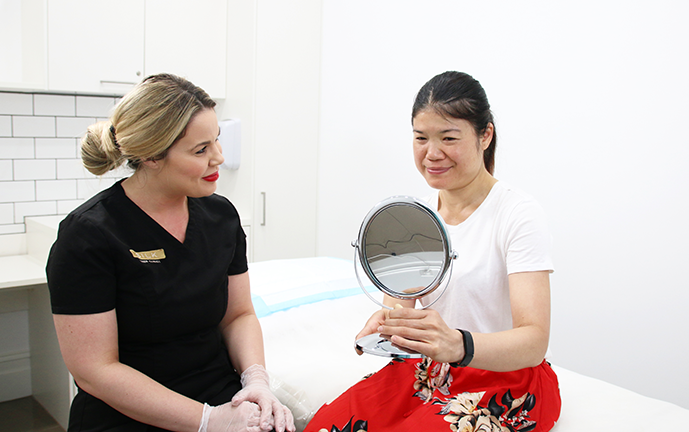 To take advantage of your treatment, we recommended an initial course of 4 treatments, once every 4 weeks. For maintaining cell turnover and reducing visible hairs, treatments are then pushed out to every 6 weeks for optimal results.
Try Dermaplaning with:
Enzyme Peel
Extractions
3D Mask
For best results do not wax the area or have sunburn on the area for 2 weeks prior as to protect your sensitive skin.
Throughout the treatment you will feel slight pressure, a light scraping sensation and possibly some warmth – the blade is working its magic across your skin.

If you have one or more, please let us know:
Topical Acne Medications

Active Rosacea or Acne

Poorly Managed Skin or Health Conditions

Blood Thinners/Bleeding Disorders

Male beards (thick hairs)

Terminal Hairs

HIV
What you'll feel post-treatment:
Mild-Mod Erythema for a few hours

Mild Flaking may occur for 2-4 days
Immediate aftercare:
Avoid exercise, hot showers, spas, pools and saunas for 24 hours

Use Hyaluronic acid and all actives immediately after treatment

Wear SPF every day to prolong treatment and protect the skin

Do not use exfoliation products on the area for 1-week post-treatment
Add-ons
You have saved $0.00 so far
Got Questions?
We got answers
Dermaplaning is a comfortable treatment; however, you may experience slight tingling or sensitivity that will subside quickly during treatment.
Our SILK Skin Technicians will ensure your comfort levels are met.
No, this treatment is for treating fluffy facial hairs that are usually fair in colour and thin/light in density. We cannot change the types of hair you have or the ones that will grow back on your face, therefore if your hair was fluffy and fair before it will grow back as this.
For all clients we perform a skin and hair analysis to determine if you're the right candidate for this treatment and if you do have thicker, darker hairs we would suggest dermaplane facial laser hair removal as the best modality.
It is important to realise that Dermalplaning treatments take off the outer layer of the skin which is also its protection.
We recommend following the pre and post-care instructions for your technician and using an SPF 30+ sunscreen post-treatment, even if you are not planning on exposing your skin to the sun.
Book a free skin consultation – It's time to put your skin first.

Find your nearest SILK clinic
Find your nearest SILK clinic
Get the latest
Subscribe to the SILK INSIDER
Get the latest
Subscribe to the SILK INSIDER