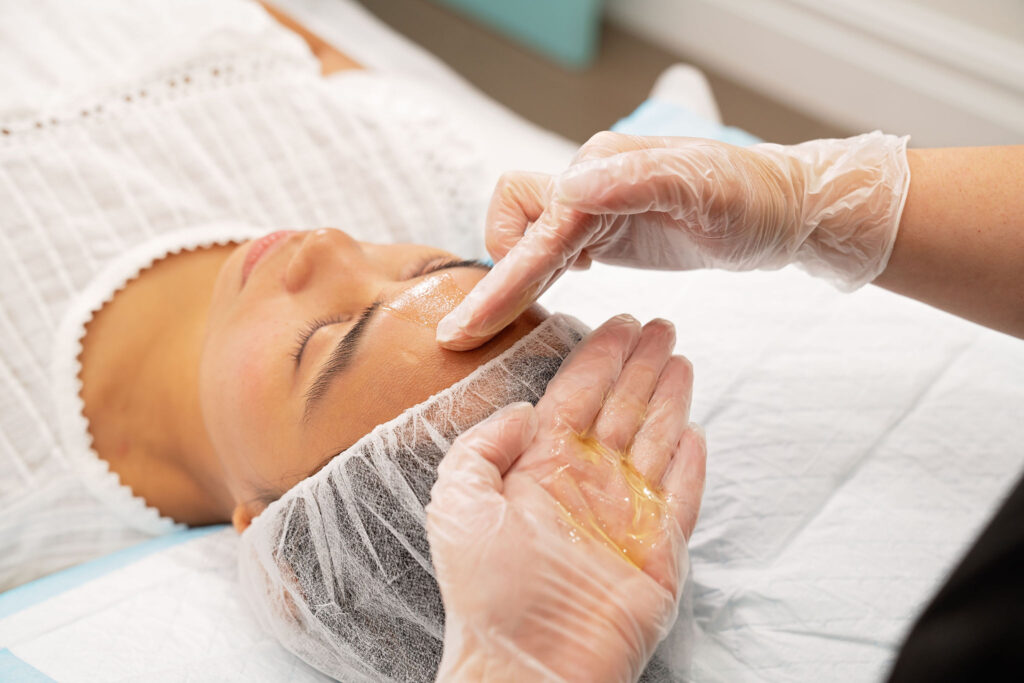 Whether you're a seasoned skin pro or take the odd skin routine short cut like me (yes, I've used a baby wipe from time to time…) a Microdermabrasion treatment at SILK will get you fresh-faced and ready for the weekend.
Did I sneak off during my lunch break on a Friday to enjoy this treatment? Yes, with no regrets.
What is Microdermabrasion?
Microdermabrasion is a device that uses suction and a mechanical process to exfoliate the skin. This instant skin pick-me-up removes dead skin cells, improves skin texture and reveals a brighter complexion.
What to expect of your Microdermabrasion appointment?
I booked my Microdermabrasion at SILK Hyde Park. If it's your first time, be sure to arrive a few minutes early to complete your digital paperwork. Once completed, your SILK Dermal technician will take you into the treatment room.
The prep
First thing's first, facial cleansing and make up removal.
Michelle, my friendly SILK technician, removed my make up with a soothing double cleanse while I laid on the comfy bed relaxing. With my skin clean and ready for inspection, Michelle analysed my skin, determined my skin type (I'm a Type III) and explained the Fitzpatrick Scale and how technicians use your skin type to tailor skin and laser treatments specifically to you.
The treatment
With my skin clean we started the Microdermabrasion. You've probably heard it before, but it really is like a vacuum for your skin. The gentle sucking was non-invasive and I could feel my skin warming from the increase in circulation. Michelle was fantastic at answering my 101 questions and also took the time to understand my current skincare routine and advise on product changes based on what my skin needs.
Part two of my FRI-YAY lunchbreak, me-time was a Dermal Peel. Michelle selected the Acne peel for me which blends Salicylic (BHA), Lactic and Fruit Acids (AHAs) that can help to dissolve excess oil, unclog pores and prevent breakouts.
Before applying the peel, Michelle prepped my eye areas and placed damp cotton pads on my eyelids, giving me very much day-spa vibes. When the peel was on, I could feel the active ingredients getting to work on my skin. There was a slight tingling sensation as the peel worked its magic. Michelle explained the aftercare for my skin following the micro and peel – hyaluronic acid and sunscreen were going to be my two BFFs. But other than these recommendations, there's no downtime after this treatment.
Seven relaxing minutes later, the peel was wiped off and hyaluronic acid and sunscreen were massaged on. My face had never looked or felt cleaner. I wish I had grabbed before and after photos, but with the end of my lunchbreak approaching I had to run.
Walking out of the clinic, my face looked and felt so fresh, clean and bright. Ready for the weekend ahead!
I love a micro and peel to treat myself and keep my skin healthy.