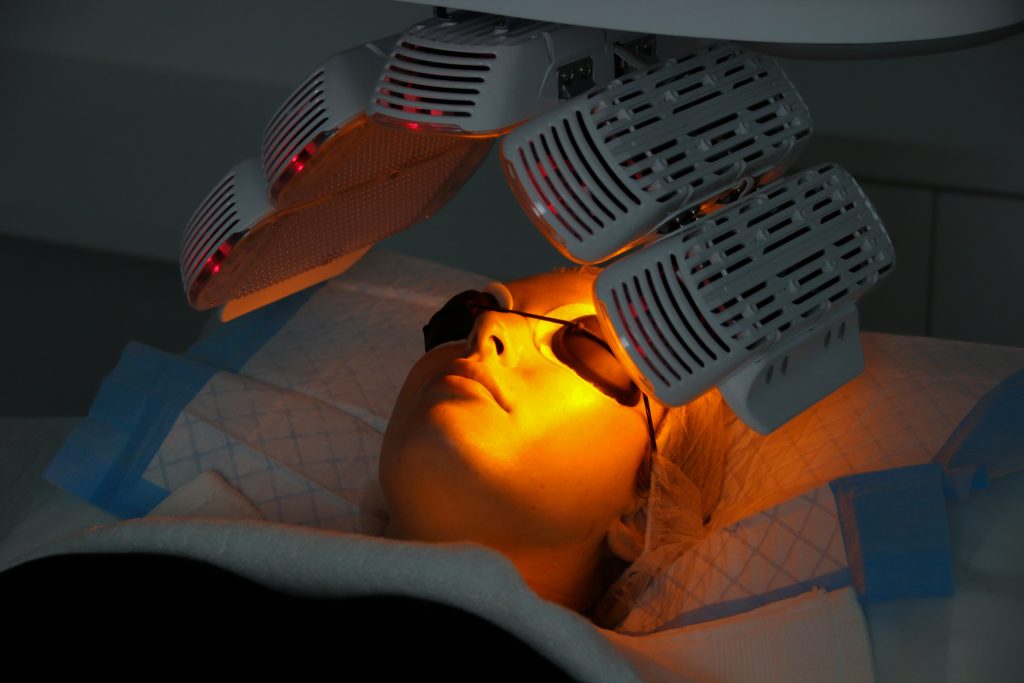 Plain and simple, I am a lover of skincare. My bathroom drawer contains a plethora of potions and lotions, some basic and some expensive purchases that seem to find their way to my collection. I love to invest in skincare and never miss my night-time routine.
But for some reason, I had never thought of investing in my skin by getting a professional skin treatment. Crazy right?
So, I thought I would see what the fuss was about and booked at my local SILK (Norwood) for a newly launched Signature Facial.
What is involved? 
I chose The Ultimate Micro facial as it seemed entry level for a professional newbie like me.
After arriving at my appointment (10 minutes early to fill in the electronic form), I went into one of the SILK treatment rooms to partake in my first ever skin consult. Hold your horses! We didn't get straight into it. I was pleasantly surprised when technician Natalia pulled out the Observ520 (an advanced camera that takes photos of your face) to identify any issues in my skin. She wanted to understand my skin before commencing any treatment.  
The skincare nerd in me adored this process. I loved learning and seeing underlying issues in my skin. We discussed inflammation on my cheeks, pigmentation and congestion on my nose. Based on my analysis, Natalia was happy with my choice of The Ultimate Micro to give my skin a thorough clean and revitalization. 
The process
1. First up was a double cleanse to remove all my make-up using the new Aesthetics RX Antipollution cleansing oil which felt silky smooth and smelt amazing.
2. She then started the microdermabrasion that felt like a tiny handheld vacuum pulling at my skin. I loved the feeling of it sucking up the dead skin cells and impurities on the surface of my skin. Yes, it sounds gross but it felt great and didn't hurt. I loved the sensation and enjoyed the clean feeling immediately afterwards.
3. Next up was an enzyme peel. This process was something you might be familiar with and felt like a luxurious version of a face mask I do at home. Natalia explained that the peel is perfect for newbies because it is a gentle but effective exfoliation that instantly rejuvenates and brightens the complexion and removes any excess the micro can't get. 
4. Finally, we commenced an LED Rejuvenate Light Therapy treatment that delivers light into the skin and stimulates collagen and elastin. The light treatment felt like I was lying at the beach. It was so warm and relaxing, I nearly nodded off.  
Leaving silky smooth
Natalia massaged SILK's revitalizing eye cream, pre-juvenation DNA oil and SPF on my face to protect my skin and sent me on my way. After an educational (due to all my questions as we went) and relaxing 45 minutes, my treatment was complete.
I left the clinic feeling relaxed, refreshed, and clean. It took all my strength not to touch my baby soft skin. It was a great experience and with a wedding coming up, I look forward to booking this treatment again.
As for my bathroom drawer, I will be looking closely at the ingredients to ensure I keep this fresh face feeling for as long as possible. Till next time SILK – I highly recommend.
Book your next signature facial at SILK here.