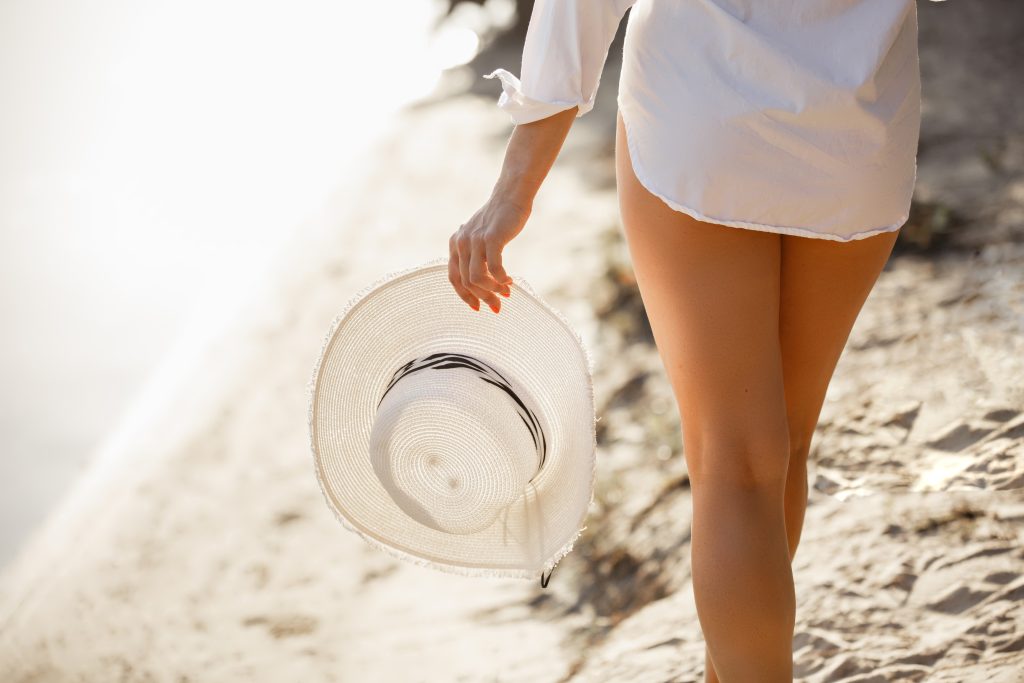 Laser hair removal is a fast and cost-effective way to combat unwanted body hair. For most people, summer is the prime time that unwanted body hair becomes an issue. There is often a thought that you can't continue your hair removal appointments during summer, but this is not true!
You can get laser hair removal at any time of the year – however, you do need to be more mindful of sun protection during summer. Here are our top tips on prepping your skin for laser hair removal!
Avoid direct sun exposure or tanning for at least two weeks before your appointment.
When you expose your skin to the sun, your body retains heat making it more sensitive to lasers which may cause burns, hyperpigmentation and scarring.
If you do end up in the sun, ensure you are lathering your skin in the highest factor SPF protection (yes – even if it's cloudy!) and wearing sun-safe clothing. Ensure you use your SILK Soothing Gel to help calm and cool the skin after your appointment, whilst also soothing and hydrating. Even if you are not actively tanning but have seen a change in colour in your skin (regardless of if you've applied SPF or not!) you will need to reschedule your appointment until the heat in your skin has calmed down.

Skip the fake tan!
While we are the first to admit our love for fake tan – unfortunately, fake tan and lasers do not mix. Lasers are attracted to pigment and fake tan on the area can interfere with the performance of your laser while also putting you at risk of an adverse reaction. Fake tan only needs to be removed from your treated areas however this includes tinted moisturizer, tanning moisturisers, tan extenders and cream body bronzers!
For you to achieve your best results & for your safety, before your treatment, avoid fake tan for a minimum of two weeks on the area being treated and ensure there is no residue left on the skin before your appointment.
Making these precautions will help ensure you're avoiding skin damage and getting optimal results.
All our laser technicians at SILK Laser Clinics are highly trained and experienced and will help best advise you on how to protect your skin. Your safety is our number one priority and we will never perform laser hair removal on you if we don't believe it is safe to do so.
Rest assured, we will book you in at our next available appointment to ensure you reach your hair-free goals as soon as possible. Book a skin consultation at SILK Laser Clinics today!