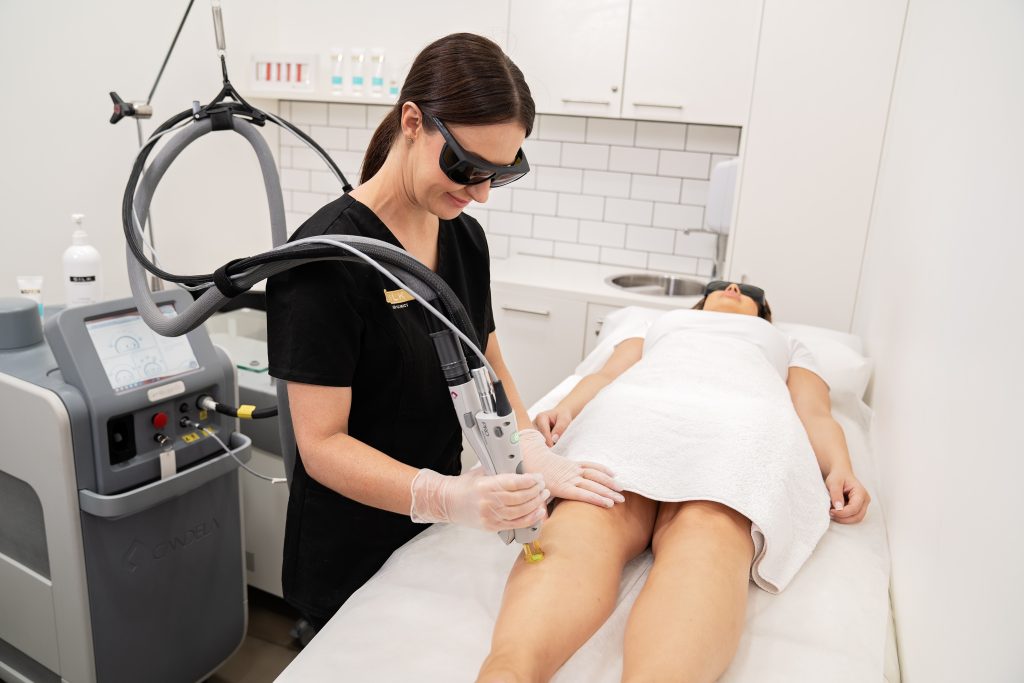 We love laser, and yes, we're a bit biased! We're here to unpack the pros and cons of the top three most popular methods to achieve hair-free skin.
So, which hair removal method is best?
Whilst shaving allows you to achieve instantly hair-free skin, it grows back quickly. If you're constantly chasing that freshly shaved skin, it's time consuming to maintain!
Although waxing leaves your skin smoother for longer, it does require a diligent commitment to be effective. Not to mention, waxing is painful.
Laser hair removal is often less expensive per session than waxing and the long-term cost is much more affordable, saving you both money and time, over the years. The treatment is also more comfortable.
At SILK, we are advocates for laser hair removal. We know it's effective in achieving long term silky-smooth, hair-free skin!
How Laser Hair Removal works:
At SILK, we use a medical grade laser to produce a light that targets pigment in the hair follicle, without damaging the surrounding skin. This light destroys hair in the active growth stage.
The process:
As hair growth is cyclical, for body treatments, we recommend a minimum of 10 laser sessions at 6 weeks apart – this will take around 14 months. After that, the frequency of appointments reduces as you move on to maintenance treatments every 6 months.
Benefits:
It's safe, effective, and hygienic. Your hair growth reduces after each laser treatment, resulting in permanent hair reduction. The treatment is quick and comfortable, you can easily visit SILK on your lunch break. Plus, it's convenient – with over 60 clinics across Australia, you are sure to find a SILK located near you!
Are you suitable?
As the laser targets hair with pigmentation, laser hair removal is ineffective if you have red, blonde, or grey hair. If you're somewhere in between, come in for a test patch!
What to expect:
A little bit of redness and swelling can be present up to 48 hours post treatment. This is easily taken care of with our Post Laser Care Pack which features a range of excellent Australian made products that soothe and protect the skin.
Cost:
Keep an eye on our socials via Instagram and Facebook for the latest offers and promotions on laser hair removal. You can view pricing here.
Let's compare the cost and time spent on hair removal on average, over 50 years:
Say you shave 3 times a week and it costs $5 for a pack of 3 disposable razors – over 50 years you'll shave 7,800 times and spend $13,000.
With waxing, a half legs, Brazilian + underarms wax costs approximately $86.50 and is required every 4 weeks – you'll require 650 sessions over 50 years, spending a total of $56,225.
When it comes to laser hair removal, a half legs, Brazilian + underarms treatment costs $169 a session – over 50 years, you'll only require 108 sessions (8 treatments in your first year, 4 treatments in your second year, and 2 treatments per year thereafter), costing you $18,252.
Like we said, it's a no brainer!
If you're interested in permanently reducing your hair growth in a safe and professional environment, book a consultation at your nearest SILK Laser Clinics.
..