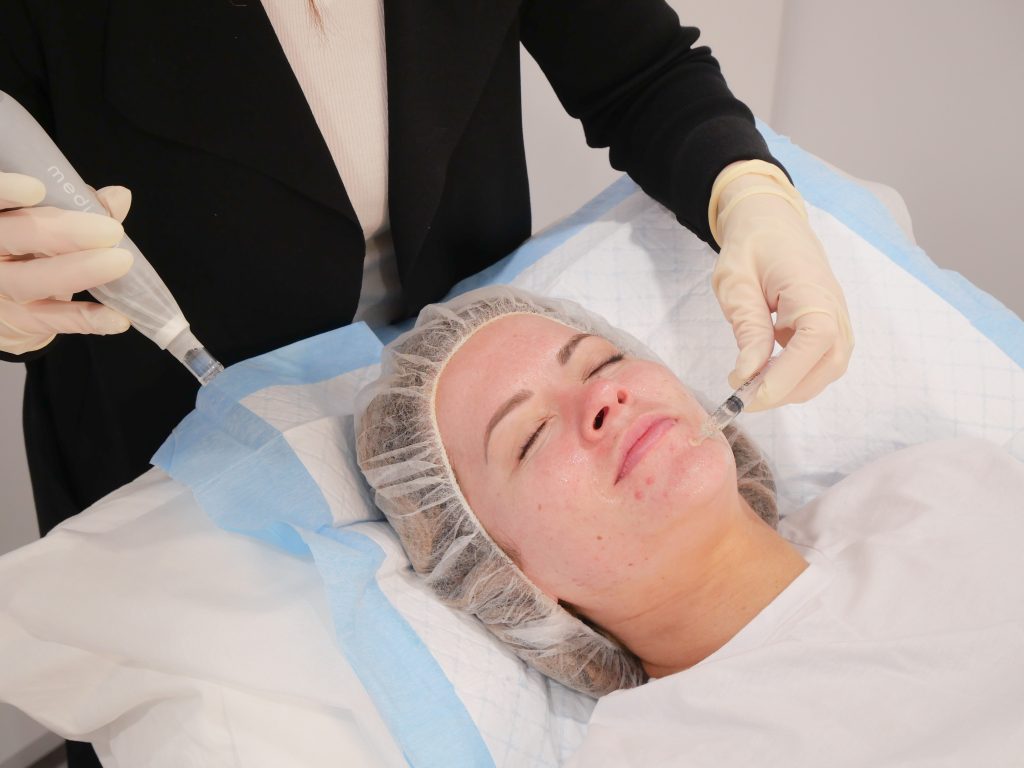 Our newest skin treatment MesoInfus™ Therapy has just landed at SILK. So what exactly is it?
If you're into your skin treatments, you've probably heard of microneedling but now, we're offering a chance to elevate your skin with specifically formulated MesoInfus™ serums that deeply infuse into the skin.
MesoInfus™ Therapy is performed utilising our medi-pen to create micro-channels allowing the serum to infuse at a deeper level. Once micro-channels are open, the product can travel past the thick, epidermal layers of the skin, targeting skin concerns quickly and effectively.
Our treatment only takes 30 minutes out of your day and there is little downtime so you can easily book in on your lunch break. Some redness and warmth may appear on the skin directly after your session and you may experience some dryness for a few days, but the end results are absolutely worth it!
One of the reasons we adore MesoInfus™ Therapy is because the more treatments you have on your journey, the more your skin will respond positively. We recommend treatments should start at 6 x fortnightly then move on to maintenance combining other treatments .
Which MesoInfus™ serum is right for you?
At SILK, we offer four tailored serums that deliver active ingredients into the  layers of the skin, resulting in a glow. Our range of serums is tailored to treat skin concerns such as acne, scarring, pigmentation and ageing. Our trained dermal technicians will help you choose a MesoInfus™ serum that will provide you with maximum results based on your skin type and goals.
Brighten
The brightening serum contains high-performance ingredients kojic acid, bearberry extract, vitamin C and tranexamic acid to combat pigmentation, brighten dull skin and even skin tone. 
Clear
This action-packed serum helps refine, decongest and repair the skin with niacinamide, kojic acid, and tranexamic acid. Expect a reduced appearance of congestion, inflammation and 
Repair
Our repair serum features key ingredients hyaluronic aid, vitamin B and C and zinc to hydrate and repair the skin and reduce the appearance of fine lines, redness and irritation for more hydrated and soft skin. 
Rejuvenate
If ageing skin is your concern, the rejuvenate serum featuring vitamin A, copper peptides and shiitake mushroom extract works to minimise the appearance of accelerated skin ageing with an anti-inflammatory and collagen-promoting complex. 
If glowing and hydrated skin is on your to-do list, book in for your free skin consultation at SILK Laser Clinics today.