Have you ever wondered how LED Light Therapy actually works? As a firm SILK favourite, this glowing treatment performs on a cellular level and is one of the easiest but most effective ways to support your skin health. LED is a gentle, low-level therapy that harnesses the power of light on multiwavelength settings to heal the skin and target specific concerns.
During your treatment, your technician will cover your eyes with block-out goggles, so that you are protected as the panels of light move across your face – then it's your job to sit back and let the technology work for you.
Using red light therapy, LED Rejuvenate targets skin concerns such as redness and erythema, whilst reducing swelling and bruising. It also promotes collagen and elastin development while increasing blood flow for a more youthful and volumized appearance. LED Rejuvenate is pregnancy-safe on the face only.
Using blue light therapy, otherwise known as LED Acne, is used to help manage problem skin. It destroys the unwanted P. acnes bacteria living on the epidermis, reducing acne, pustules and breakouts whilst stimulating oxygen production for a fresh and glowing appearance.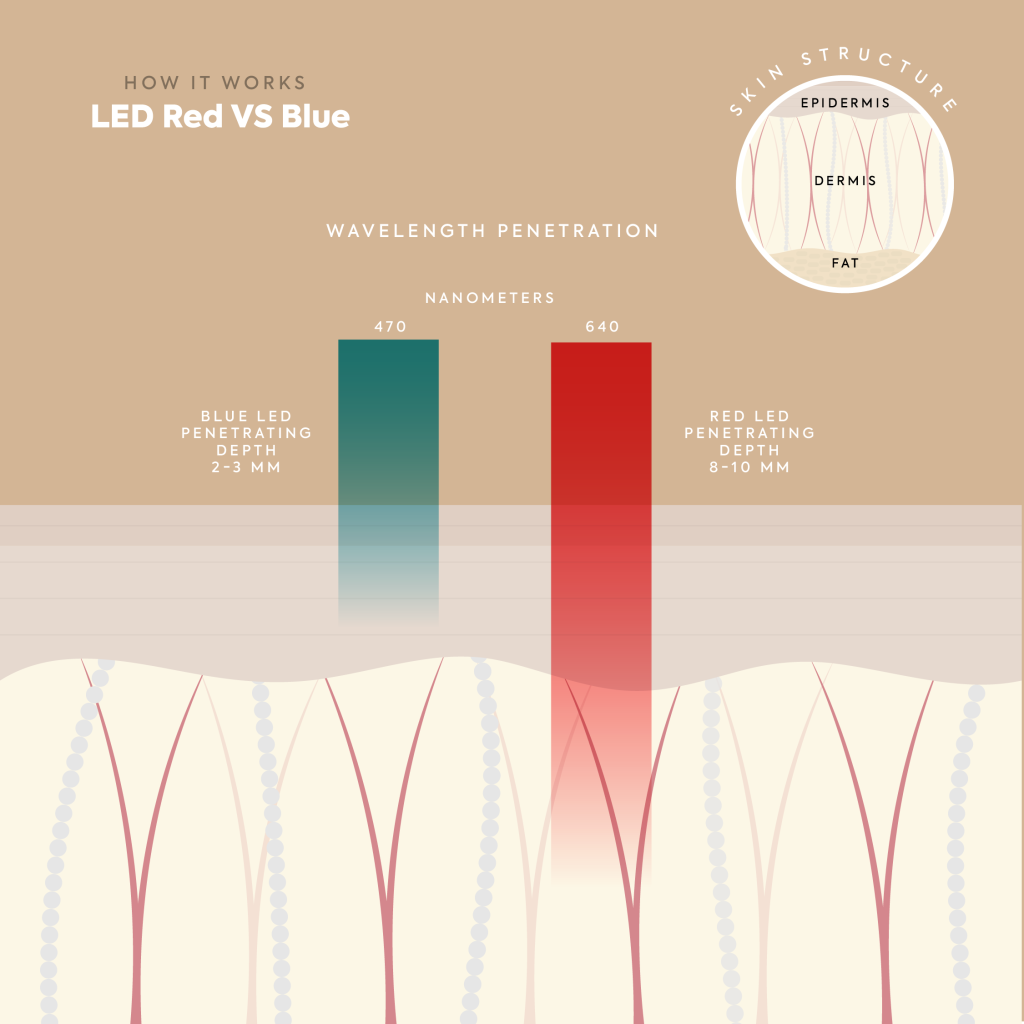 Consistency is key when using LED therapy and whilst 2 treatments per week are recommended for maintenance, our expert technicians are on hand to help you achieve your skin goals and create a personalised plan just for you.
The perfect way to try LED light therapy is to combine it with one of your favourite treatments such as:
Book a complimentary skin consultation at your nearest SILK Laser Clinic and let our expert technicians create a plan that is tailored to your skin concerns and goals.